Americans held hostage at US Embassy in Iran win compensation - 36 years after they were seized
The crisis was featured in the 2012 film 'Argo'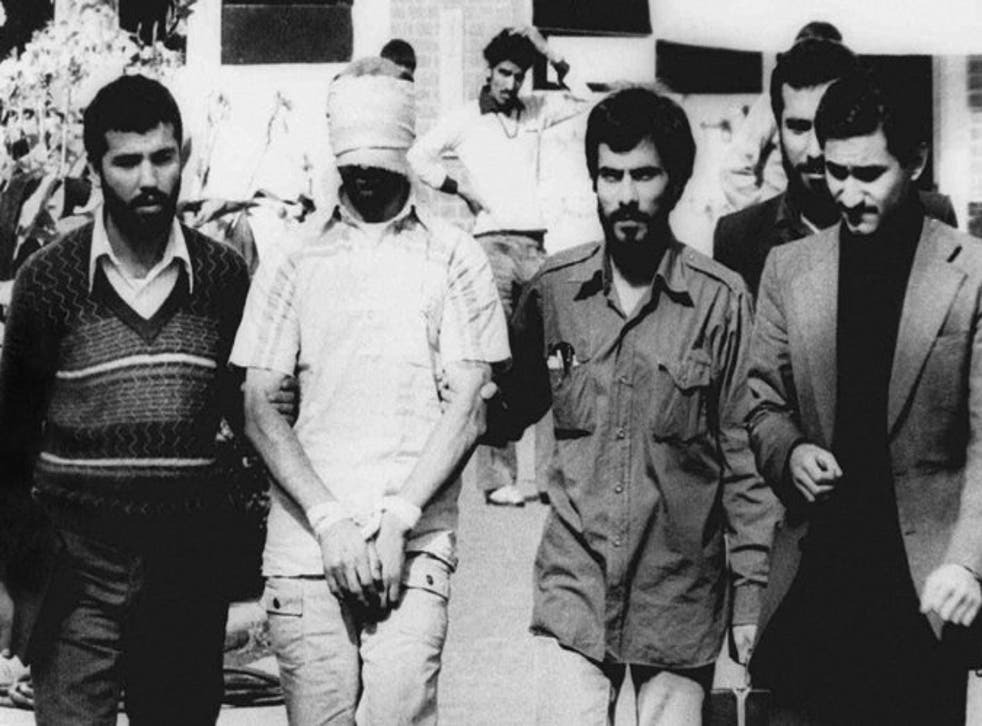 Thirty-five years after they were seized and held in captivity for 444 days by Iranian revolutionaries, the 53 Americans - or their families - are to receive $4.4m in compensation.
Reports said that buried in the details of the huge $1.8 trillion package of spending and tax cuts passed last week, was a provision to make the payments to the former hostages, or their next of kin. Victims of state-sponsored terrorist attacks such as the 1998 American Embassy bombings in East Africa, will also be eligible for benefits under the law.
"I had to pull over to the side of the road, and I basically cried," Rodney Sickmann, who was a Marine sergeant working as a security guard at the embassy in Tehran, told the New York Times.
"It has been 36 years, one month, 14 days, obviously, until President Obama signed the actual bill, until Iran was held accountable."
The very agreement that won the hostages' release in 1981 barred them from seeking restitution. Their legal claims were repeatedly blocked in the courts, including an appeal denied by the Supreme Court. Congress tried but failed to pass laws granting them relief.
The hostages were seized by students and other supporters of the revolution led by Ayatollah Ruhollah Khomeini. They were angry with the US for admitting the ousted Shah of Iran, Mohammad Reza Pahlavi, for medical treatment.
On the day the hostages were seized, six American diplomats evaded capture and remained in hiding at the home of Canadian diplomat John Sheardown, under the protection of Canadian ambassador Ken Taylor. Their plight - and eventual escape under the cover story that they were in the country to produce a movie - was featured in the 2012 film Argot.
Join our new commenting forum
Join thought-provoking conversations, follow other Independent readers and see their replies