Amtrak crash: Political row breaks out as Congress prepares to slash millions from rail network funding
House Appropriations Committee due to consider transportation funding bill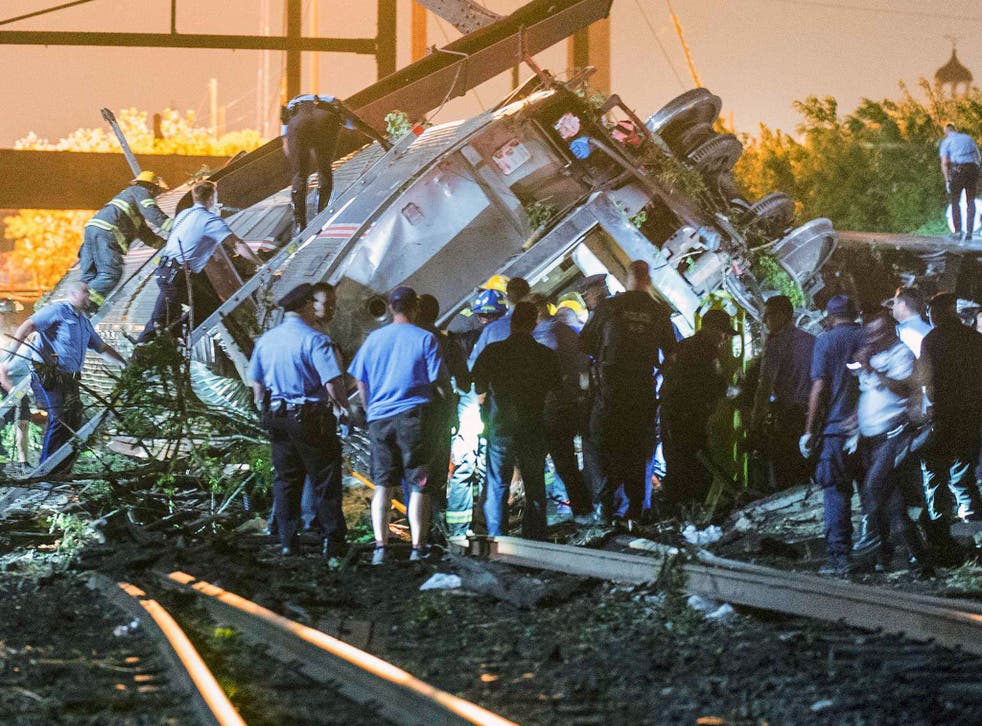 As investigators still searched through the wreckage of the Amtrak train in Philadelphia, a political battle seethed over funding for the long-neglected rail network.
The crash of the train travelling between Washington DC to New York came just hours before politicians in the capital are due to meet to discuss a budget bill that could see funding for Amtrak cut by millions.
Supporters of Amtrak have been lobbying the House Appropriations Committee, not to reduce funding containing within a broader transportation bill. A draft of the bill would see Amtrak's funding cut to to $1.13bn from the $1.4bn it typically receives annually, Politico reported.
On Wednesday morning, White House spokesman Josh Earnest said the government had sent a letter to the committee urging it not to cut funding to Amtrak.
"There is clearly more that can be done when we're talking about a railway infrastructure that is decades-old," Mr Earnest told CNN.
"If there's an opportunity for us to make further investments in our infrastructure that would better safeguard the traveling public, then those are investments that we should make."
Reports said that Democrats had already been planning to try and defend funding for the network. Bit that will likely take on a new urgency given Tuesday night's accident.
This year has seen a flurry of major passenger rail accidents, including a rush-hour collision between a commuter train and an SUV that killed six people in Valhalla, New York, a deadly train-truck crash in Oxnard, California, and an Amtrak crash with a tractor-trailer in North Carolina that injured dozens of people.
Railroad fatalities have also been on an upswing: Last year's preliminary total of 813 deaths was 20 percent higher than just three years ago, partly reversing a sharp decline since the early 1990s, according to Federal Railroad Administration.
Join our new commenting forum
Join thought-provoking conversations, follow other Independent readers and see their replies