Another journalist is being charged for covering last year's Ferguson protests
'Tom has the full support of CTV News as we fight these charges'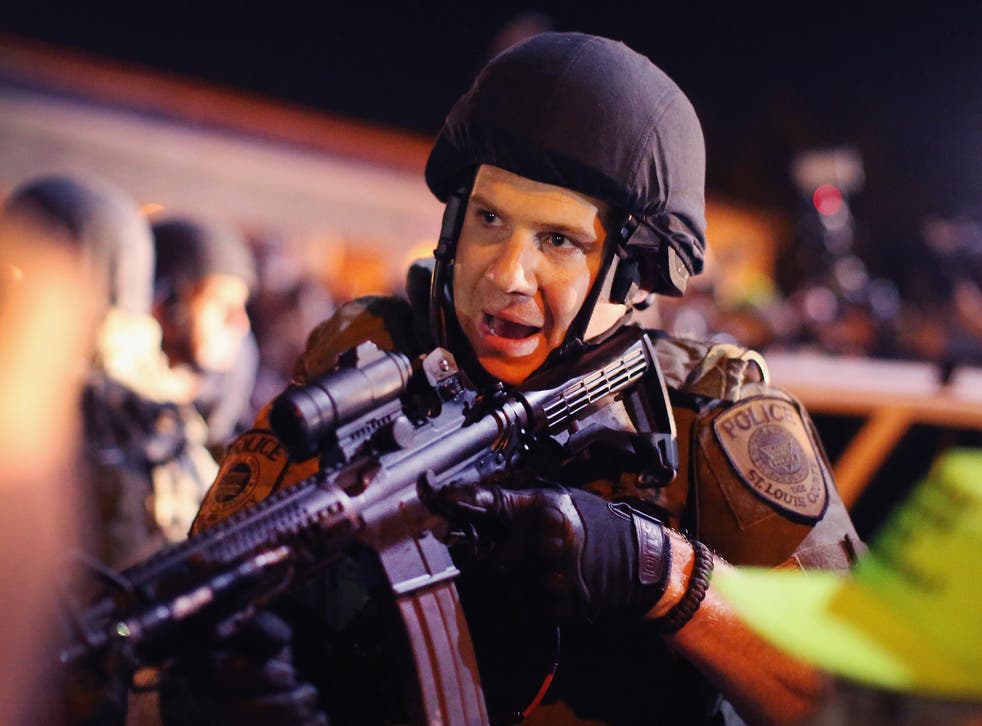 Tom Walters, the Los Angeles bureau chief for Canadian TV News, now faces charges of "interfering with a police officer" one year after covering protests in Ferguson, Missouri.
Mr Walters was arrested after attempting to interview Missouri Highway Patrol Captain Ron Johnson a question on 20 August 2014. He then spent more than eight hours in police custody without being charged, CTV News first reported.
CTV News President Wendy Freeman issued a statement on Tuesday supporting the journalist.
"CTV News strongly condemns the charges filed by St Louis County against CTV News correspondent Tom Walters while he reported on the protests in Ferguson, Missouri last August," she said.
"Tom has the full support of CTV News as we fight these charges. Almost a year ago, Tom was arrested and detained for eight and a half hours for simply doing his job. As an organization that covers news both in Canada and internationally, CTV News is unwavering in its commitment to defending the rights of all journalists."
The announcement of charges a year later were not in isolation. Wesley Lowery and Ryan J. Reilly, reporters from the Washington Post and Huffington Post, were also detained while covering the protests one year ago. They received charges this week of "obstructing a police officer" this week.
President Barack Obama issued a statement on 14 August 2014 telling that the arrests against US journalists were unconstitutional.
"There's also no excuse for police to use excessive force against peaceful protests, or to throw protestors in jail for lawfully exercising their First Amendment rights. And here, in the United States of America, police should not be bullying or arresting journalists who are just trying to do their jobs and report to the American people on what they see on the ground.
"Put simply, we all need to hold ourselves to a high standard, particularly those of us in positions of authority."
St Louis County recently settled a lawsuit with the American Civil Liberties Union of Missouri for their arrest of Trey Yingst, a News2Share reporter. Mr Yingst will receive $8,500 and all three charges against him — unlawful assembly, fail unlawful assembly, failure to obey a lawful order and interfering with the duties of a police officer — were dropped, the Huffington Post reported.
All three journalists are due in court by the end of August.
Washington Post and Huffington Post reporters charged for covering last year's Ferguson protests
Join our new commenting forum
Join thought-provoking conversations, follow other Independent readers and see their replies