AOL boss Tim Armstrong apologises for firing employee during conference call with 1,000 staff at Patch after public sacking goes viral
CEO doesn't say if employee still has a job as recording of dismissal is leaked to blogs and news outlets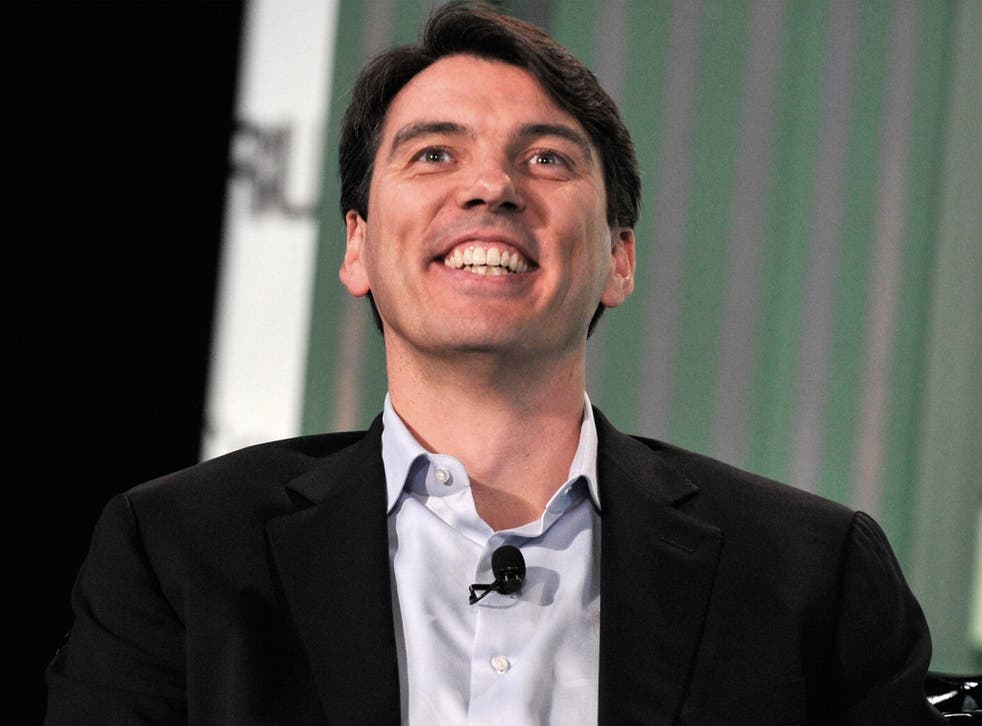 Tim Armstrong is known as a charismatic, impetuous CEO who fires from the hip. But the AOL boss admits he has gone too far after apologising to an employee whose public sacking in front of hundreds of workers has become a viral internet hit.
Mr Armstrong, a former Google executive, held a conference call with 1,000 employees at Patch, a local news network owned by technology giant AOL, to inform them that a major cultural change was on the way.
He broke off in order to reprimand Abel Lenz, Patch's creative director, who had been filming his boss. Mr Armstrong said: "Abel, put that camera down right now. Abel, you're fired! Out!" After five seconds of stunned silence, Mr Armstrong continued with his morale-boosting speech.
A recording of the brusque dismissal was leaked to blogs and news outlets, unleashing a backlash against Mr Armstrong, already struggling to reinvent AOL, the former internet darling, as a media company following a decade of decline.
But Mr Armstrong, called the "king of cocktail-napkin ideas" for his habit of bombarding executives with impulsive schemes, has now issued an apology.
In a statement, sent to AOL employees, he said: "I am writing you to acknowledge the mistake I made last Friday during the Patch all-hands meeting when I publicly fired Abel Lenz. It was an emotional response at the start of a difficult discussion dealing with many people's careers and livelihoods. I am the CEO and leader of the organization, and I take that responsibility seriously."
Although there was no indication that Lenz would be spared the axe, Mr Armstrong said he had contacted him to apologise. The CEO added that Abel "had been told previously not to record a confidential meeting, and he repeated that behaviour on Friday, which drove my actions."
Patch insiders suggested that Lenz had already been singled out because a "Patch 2.0" redesign which he spear-headed was perceived to have failed.
Mr Armstrong, credited with driving Google's advertising sales business before taking over AOL, is known for his brainstorms and instant decision-making. Executives are given three to six months to prove themselves before being shown the door.
He once asked his team to track down every single couple that ever met via an AOL chatroom. Executives have tried to talk Mr Armstrong out of instructions to send gifts of gumball machines and motorised scooters to advertising agencies.
An Advertising Age profile called Mr Armstrong "a CEO who believes he can do most everyone's job - sometimes better than they can." It suggested that "Just because Mr Armstrong says something doesn't actually mean he wants it to happen."
"We had a three-strike rule with Tim," said one former AOL executive. "He had to ask you three times before you did it."
Yet Mr Armstrong is also said to be an inspirational figure, and "huge fun" to be around, adding to his unpredictability. He planted Kidrobot figurines in random spots around the company's New York office to "let employees know it was OK to have fun again."
Radical measures are required to turn AOL around. Despite adding the Huffington Post and TechCrunch sites, its web traffic remains relatively flat in comparison with four years ago.
In 2011, Mr Armstrong promised to invest heavily in local news websites represented but despite spending more than $200 million (£128 million) on Patch, the returns have been meagre and the service has been called a "ghost town" by former users.
Panel - Who's sorry now? Corporate apologies
BP CEO Tony Hayward retracted his "I'd like my life back" comment after the 2010 Gulf spill, the worst oil disaster in US history. "I made a hurtful and thoughtless comment," Hayward said in a statement. "I apologise, especially to the families of the 11 men who lost their lives in this tragic accident. Those words don't represent how I feel about this tragedy."
Rupert Murdoch responded to a tsunami of hacking revelations at News International in 2011 by closing the News of the World and buying a full-page ad across newspapers apologising. "This is the most humble day of my life," Murdoch told a committee of MPs but his contrition has been questioned following the release of private taped conversations.
In 2006, Facebook CEO Mark Zuckerberg apologised, on Facebook, following complaints concerning the introduction of a new newsfeed stream and concerns over privacy on the social network. In an "open letter", Facebook's founder admitted: "We really messed this one up." He went on to thank "all of you who have written in and created groups and protested."
Recently-installed Apple chief Tim Cook was forced to admit that removing Google Maps from the list of default apps in the newest version of the iOS operating system and replace it with an in-house program riddled with errors, was a customer disaster. "We fell short on our commitment," he said, directing customers to maps apps of rivals including Google.
Bob Diamond, the Barclays CEO who resigned following the inter-bank interest rate rigging scandal, begged the Treasury Select Committee for mercy. "When I read the e-mails from those traders, I got physically ill," Diamond said. "That behaviour was reprehensible, it was wrong. I am sorry, I am disappointed and I am also angry."
Join our new commenting forum
Join thought-provoking conversations, follow other Independent readers and see their replies