Apple's iPad Mini fails to impress Wall Street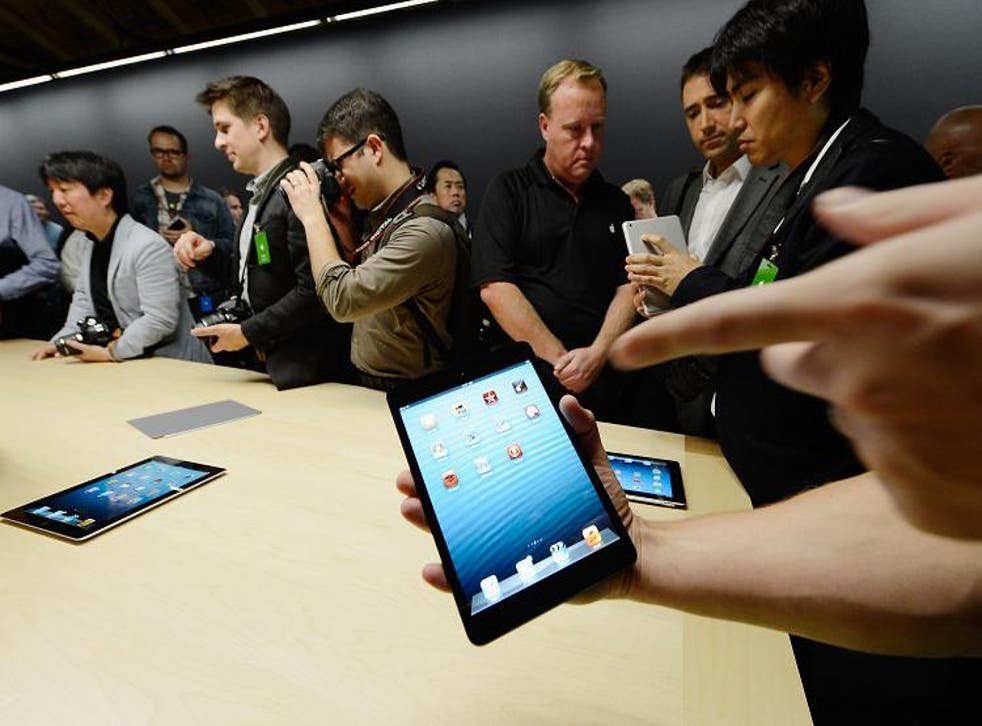 Apple introduced a shrunken version of its popular iPad yesterday as it faces increasing pressure from Amazon and other companies that have been winning customers with smaller tablets.
The launch of the iPad mini was a notable shift for the tech giant, which has tended to dictate design to consumers rather than respond to their appetites.
Its late founder, Steve Jobs, had once derided small tablets, joking that they would need to come with sandpaper so people could file their fingers down to use them.
But Apple's market share in tablets has fallen in recent years. The iPad now accounts for 60 percent of tablet sales, down from more than 80 percent in 2010. Over that time, Amazon and Google have released smaller tablets, and a bevy of others are on their way before the holiday shopping season.
As it does in computers and laptops, Apple strove to maintain its position as a high-quality computer manufacturer whose products cost more than the competition. The basic version of the iPad mini is tagged at $329, well above Amazon's $199 Kindle Fire.
Apple's strategy didn't seem to agree with Wall Street. As soon as the price was unveiled, a sell-off in the firm's stock accelerated. Shares ended down about 3.3 per cent, dropping more than $20.
Michael Allenson, a tech analyst at Maritz Research, said he's having trouble identifying who will buy the iPad mini.
"Who's going to buy it? And what are they going to use it for? I don't see that it's differentiated enough," he said.
"When I look at the data from our tablet research, it tells us that people are looking to have fewer devices. It's a lot of choices that Apple's put in front of people. The question is, are they going to get more people through the door?"
The iPad mini has a 7.9-inch display, smaller than the iPad's 9.5-inch screen but larger than others in the mini's 7-inch-screen class. It weighs just over two-thirds of a pound. The new tablet begins shipping Nov. 2.
It was just one of several hardware products featured at Apple's event in San Jose.
The company also released a fourth-generation version of its iPad — with a faster processor, a new type of power cord and the ability to tap into the fastest cellular networks around the world.
The unexpectedly quick release did not sit well with some people who shelled out $499 or more for the third-generation iPad a mere seven months ago. Some went to online forums and technology Web sites to voice their displeasure.
Apple also unveiled updates to its traditional computer line. An updated iMac, a desktop, now measures just 5 millimeters thick. Executives also touted an upgraded $599 Mac Mini — a tiny desktop computer — and a new $1,699 13-inch MacBook Pro that has an extra-sharp "retina" display.
Sarah Rotman Epps, a tech analyst at Forrester Research, was encouraged by the new iPad mini.
"In some ways, it's cannibalizing its own potential sales, but it's also expanding Apple's addressable market," she said.
Join our new commenting forum
Join thought-provoking conversations, follow other Independent readers and see their replies