Arkansas governor signs revised religious freedom bill that bans anti-gay discrimination
Bill was amended after backlash from similar Indiana bill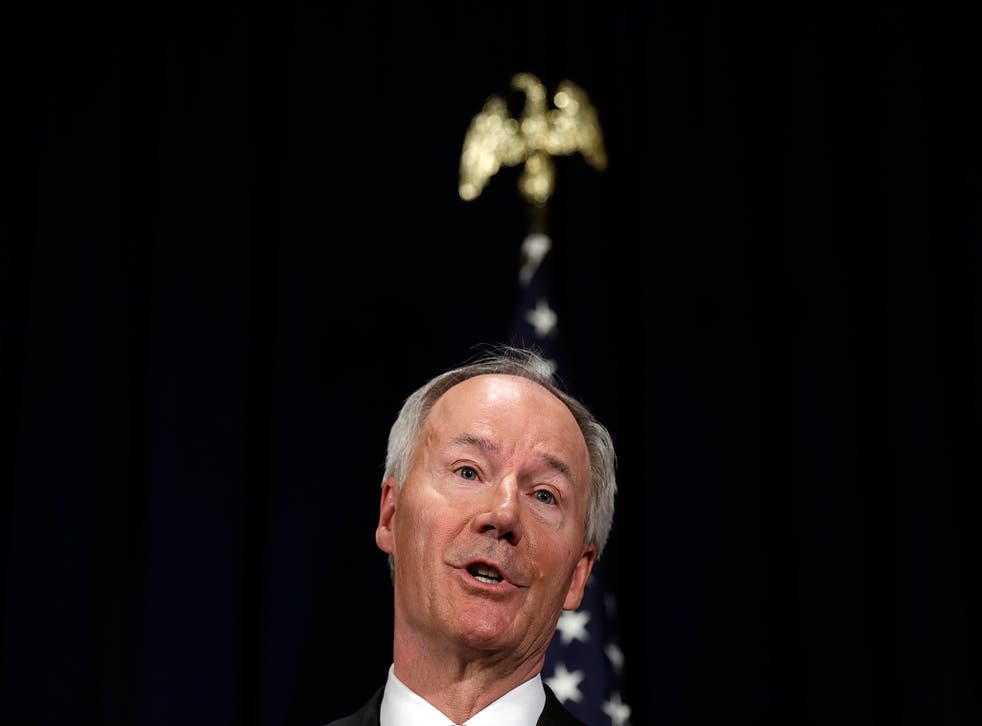 The day after he said he would not sign a religious-freedom bill, Arkansas Governor Asa Hutchinson has signed a revised version of the bill that explicitly denies people in the state the right to discriminate based on sexual orientation, the Associated Press reported.
Governor Hutchinson on Wednesday said he would not sign the original bill because many claimed it allowed such discrimination. A similar bill in Indiana – which has since been amended – received huge backlash from business leaders and civic groups, who had begun turning their wrath toward Arkansas.
The stated purpose of the religious-freedom law was to prevent the government from infringing on the religious beliefs of citizens or business owners, but opponents say it opened the door for discrimination against gays.
Mr Hutchinson bowed to pressure and on Wednesday asked lawmakers to amend the bill to make it closer to a 1993 federal law. He signed the revised bill on Thursday, moments after the state House approved it.
Join our new commenting forum
Join thought-provoking conversations, follow other Independent readers and see their replies