Arkansas police shooting: Gunman arrested after two officers shot
Police and emergency services have rushed to the location in the west of the state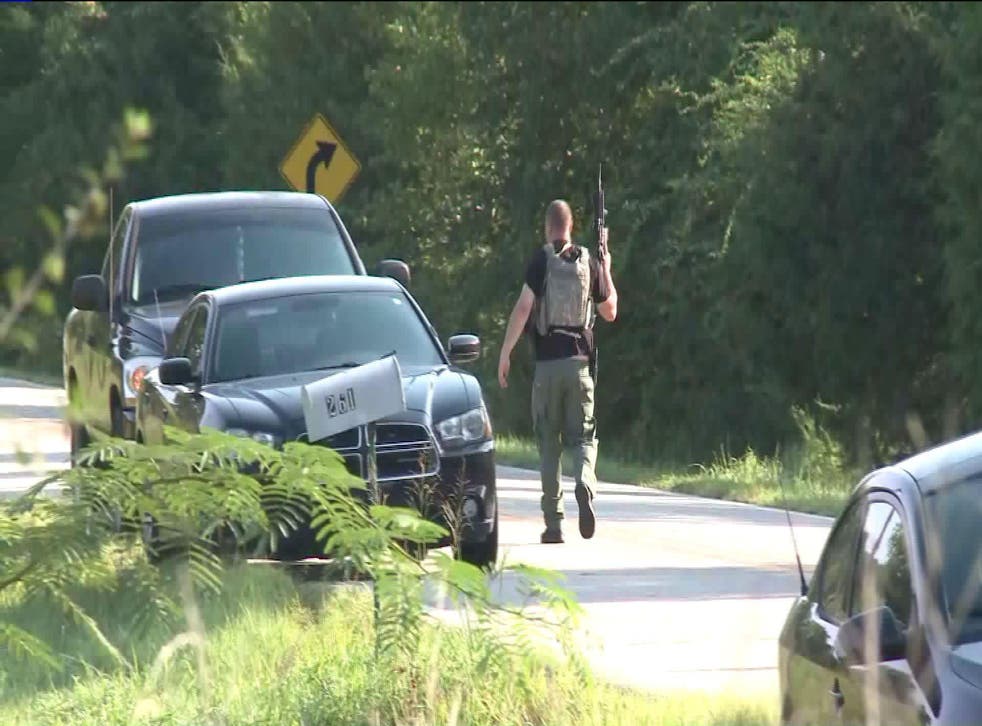 A man suspected of shooting and wounding two Arkansas law enforcement officers has been taken in into custody, according to the local sheriff.
The suspect was arrested several hours after the shooting was reported in a rural, woodland area of Sebastian County.
KFSM Television said the gunman shot one Sebastian County deputy and the Hackett chief of police at about 7.15 am.
It is not clear what led to the shooting, which happened between the towns of Greenwood and Midland, about150 miles west of Little Rock
The officers were responding to an unspecified call for service, according to Lt Philip Pevehouse, of Sebastian County Sheriff's office. Deputies later surrounded a house where the suspect had barricaded himself inside.
James Markward, who lives nearby, said he heard a commotion.
"It woke me up this morning, the gunshots. Of course I didn't know what was going on," the 72-year-old told The Associated Press in a telephone interview. "My neighbour called me and asked if I was shooting, and I said 'No, not me."'
Join our new commenting forum
Join thought-provoking conversations, follow other Independent readers and see their replies