Baby box: Canada is adopting of one of Finland's smartest ideas
The programme has helped Finland secure one of the lowest infant mortalilty rates in the world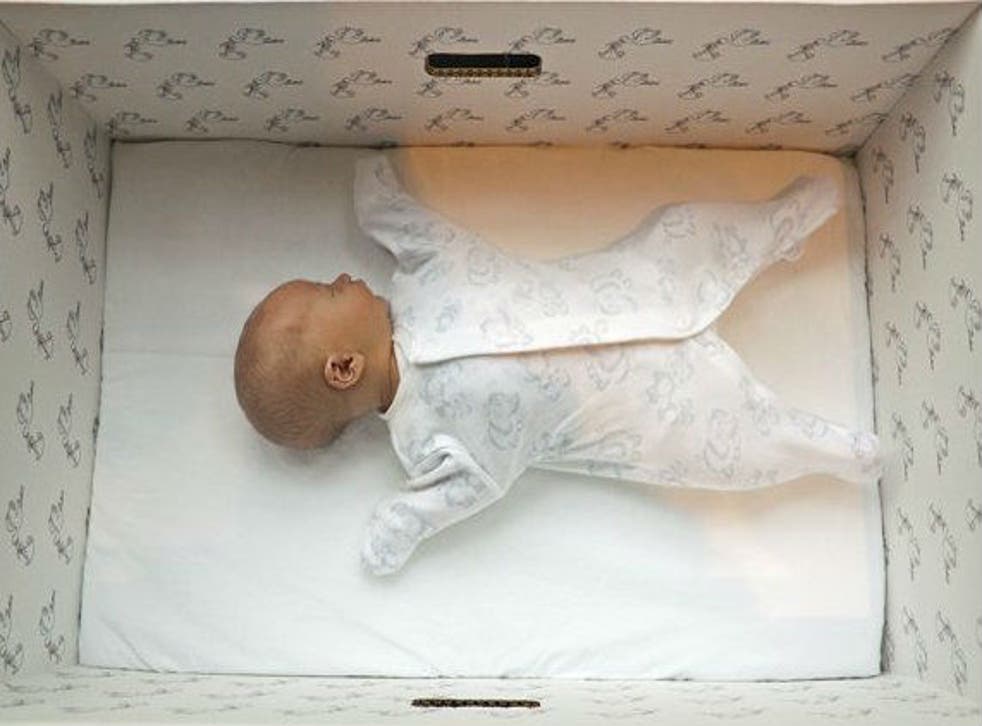 For more than three-quarters of a century, officials in Finland have been handing new parents everything they need for their baby.
The "baby box" - complete with clothes, toys, nappies and even a built-in mattress to enable the box to be used as a bed - has helped the country secure one of the lowest infant mortality rates of any country.
Now, the idea has been adopted by Canada, which has among one of the worst records for infant deaths in the industrialised world.
Officials in the state of Alberta have rolled out a pilot scheme of the programme, providing 1,500 baby boxes.
Macleans magazine reported that Jennifer Clary, co-founder of the California-based The Baby Box Co, which is the first company to make baby boxes available outside Europe, contacted the Alberta Government and University of Calgary on a new research initiative that began in January.
The programme, titled "Welcome to Parenthood", is being made available with the help of a series of grants.
"I passionately believe that every child deserves a proper start in life," Ms Clary told The Independent. "The reason it works so well in Finland is that it is integrated. What we have tried to do is to include with it an educational element."
The province of Alberta's early childhood development services, believes that Canada can also benefit from the boxes.
"We're using the basic baby box, with the mattress, and we've collaborated with the province on some basic additions," says Jennifer Weber, senior manager.
Their version of the box includes breast pads to encourage breastfeeding, a brain-developing children's book by a Canadian author and a "Crib-Side Assistance" resource for fathers to encourage paternal bonding.
A report published in 2013, suggested Canada had the second-highest first-day infant mortality rate in the industrialised world.
Only the US had a worse record for first-day death, with an estimated 11,300 a year, 50 per cent more than all other industrialized nations combined.
In Canada, about 900 babies, or just under 2.5 per 1,000, die the same day they were born.
"While only one per cent of the world's newborn deaths occur in industrialised countries, the newborn period is still the riskiest time, no matter where a baby is born," said the report by Save the Children.
"The percentage of child deaths that occur during the newborn period is rising in wealthy countries, as it is in poor countries."
Join our new commenting forum
Join thought-provoking conversations, follow other Independent readers and see their replies