Baby girl 'starves to death' in car as parents visit American buffet restaurant
Police were called to the car park of the Golden Corral restaurant in Lakeland Florida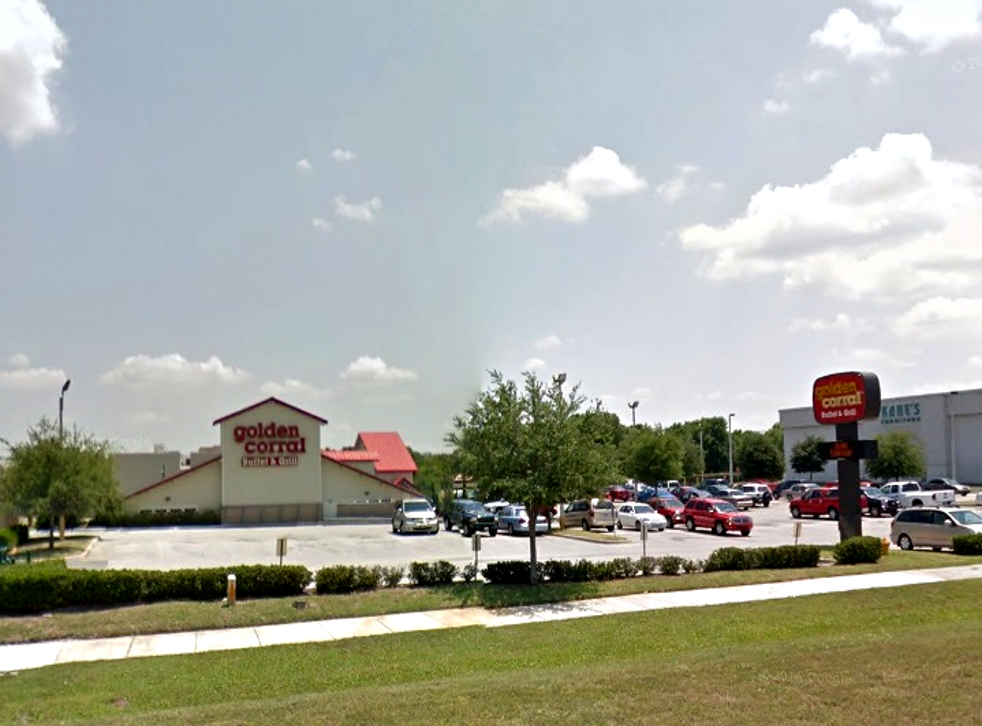 A baby girl was found to have died of starvation as her parents drove to a buffet restaurant, according to officials in the US state of Florida.
Betsey Kee Stephens was strapped into her seat in her parents' car, which was parked outside the Golden Corral chain restaurant in Lakeland, Florida.
The baby weighed 2.75kg when she was born on 1 December, but only 1.84kg, less than two bags of sugar, when she died.
The child's weight was around half that of a healthy child of that age.
The baby's parents, Ruby Angeline Stephens, 23, and Roy Allen Stephens, 48, have been charged with first-degree murder and are being held by police, according to local newspaper the Orlando Sentinel.
"The Medical Examiner findings revealed that the infant died of malnutrition as a result of starvation," local police sergeant Gary Gross said in a report of the incident.
The mother said she "strictly breastfed" the baby every two to three hours, but local medical examiners said the child had not eaten for between six and seven hours before it died.
The child died over three hours before police were called, the examiners' report added.
According to the report, the child's mother checked her feet upon arriving at the restaurant and found them to be unusually cold and that the infant did not respond, after which she called the police.
The baby's parents, from Tennyson, Indiana, said they were in the town of Lakeland visiting family, who they were due to meet at the restaurant.
Join our new commenting forum
Join thought-provoking conversations, follow other Independent readers and see their replies