Baltimore residents ride horses after the city cracks down on illegal dirt bikes
Riding off into the sunset on Baltimore city streets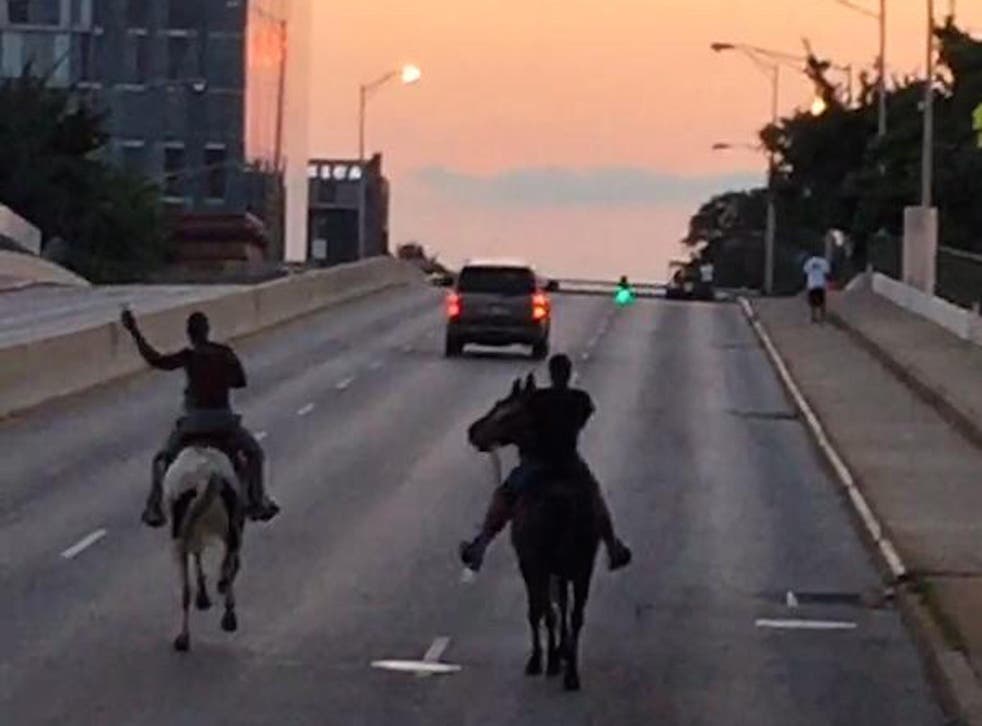 People struggling with the loss of riding their dirt bikes in Baltimore have turned to 800 BC for a more traditional solution — equestrianism.
The city's new horseback riders have gone viral and Baltimore officials have responded by warning that all riders must seek a permit to do so.
Baltimore health officials say it's illegal to ride horses on city streets without a permit. The city also allows law enforcement officials to ride horses, the Baltimore Sun reported.
"Horses are prohibited if they are not actively engaged in the above methods with the proper licensing and/or permits," health department spokesman Michael Schwartzberg told the Sun.
To obtain a permit, riders must ensure their horse is checked by a veterinarian yearly, must have no prior convictions of animal cruelty and must be deemed capable of riding the horse by health department officials.
Join our new commenting forum
Join thought-provoking conversations, follow other Independent readers and see their replies