The best beers of 2015 named as 1,500 breweries do battle
More than 1,500 breweries across the US took part in the Great American Beer Festival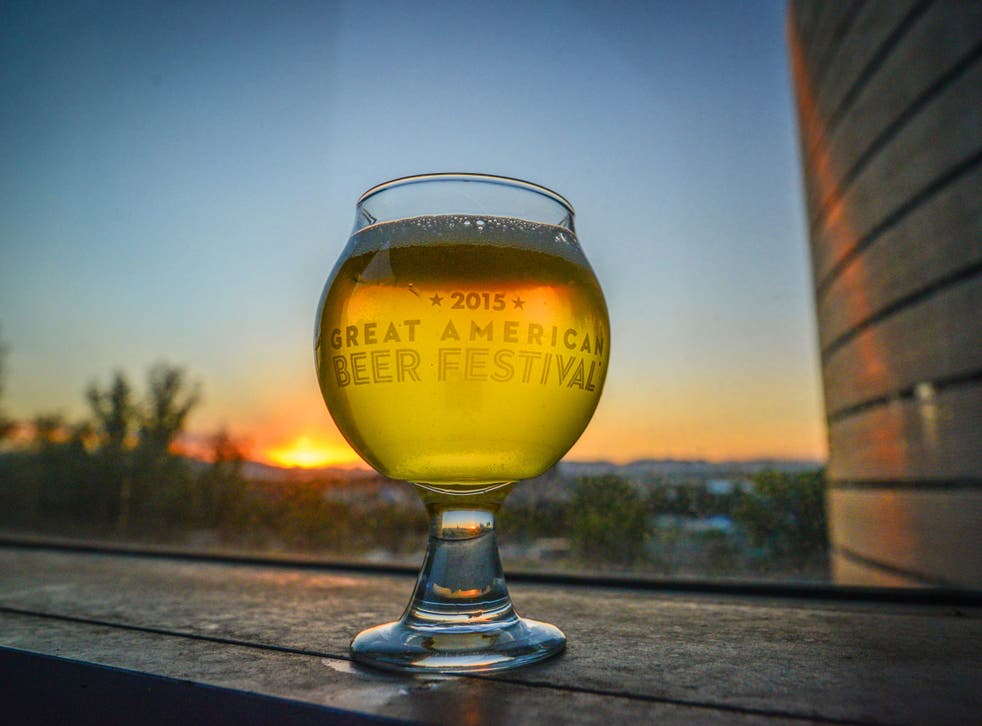 Brewers from Maine have celebrated a successful year at a beer festival in the US.
The state picked up three medals after its local breweries entered 14 beers at the annual Great American Beer Festival (GABF). At 21 per cent, it had the highest ratio of medals to entries out of all the states.
Rhode Island came second after entering 10 beers and winning one medal.
Around 60,000 people gathered at the festival in Boulder, Colorado, which lasted until 26 September. Judges handed out 275 medals at the event, which organiser Brewers Association said was the largest beer competition in the world.
This year, there were around 6,650 entries from more than 1,500 breweries. For the American-style IPAs category alone, there were 336 entries.
The 92 categories of beer included fruit beers, chocolate beers, Scottish-style ales and Vienna-style lagers.
Firestone Walker in California and Sun King in Indianapolis were among the most successful breweries, winning three medals each.
Pabst Brewing Co in California won the large brewing company of the year award while Rip Current Brewery, also in California, won the prize for very small brewing company of the year.
Julia Herz, of the Brewers Association, said an award from the festival was highly prestigous.
Ms Herz told The Independent: "Winning a medal at the Great American Beer Festival instantly puts that brewer's beer on the map. Unlike most wine competitions, the GABF gives out only one gold, one silver, and one bronze in 92 categories spanning 145 different styles of beer."
"Hands down it is the most prestigious competition and festival in the US."
She added that Maine's acheivement was a "huge accomplishment" and showed "the quality being produced in the mighty state".
Join our new commenting forum
Join thought-provoking conversations, follow other Independent readers and see their replies