Bill Clinton has made $105m from delivering 542 speeches in 12 years
The majority of the income came from foreign speeches, many of them in China, Japan, Canada and Britain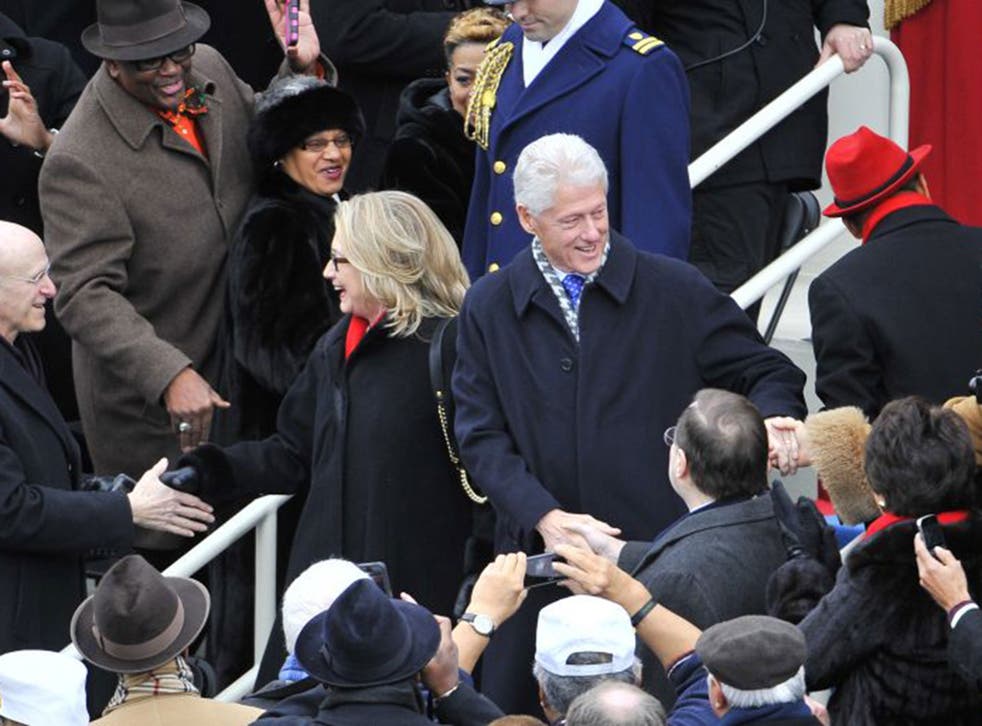 Over seven frenetic days, Bill Clinton addressed executives in Switzerland and Denmark, an investors' group in Sweden and business and political leaders in Austria. The former US President wrapped up his European trip in the Spanish Hall at Prague Castle, where he shared his thoughts on energy to a Czech business summit. His pay: $1.4m (£820,000).
That lucrative week in May 2012 offers a glimpse into the way Clinton has leveraged his global popularity into a fortune. Starting two weeks after exiting the Oval Office, Clinton has delivered hundreds of paid speeches, lifting a family that was "dead broke," as wife Hillary Clinton phrased it earlier this month, to a point of such extraordinary wealth that it is now seen as a potential political liability if she runs for president in 2016.
Bill Clinton has been paid $104.9m for 542 speeches around the world between January 2001, when he left the White House, and January 2013, when Hillary stepped down as Secretary of State, according to a Washington Post review of the family's financial disclosures. Although slightly more than half of his appearances were in the US, the majority of his speaking income, $56.3m, came from foreign speeches, many of them in China, Japan, Canada and Britain.
The financial industry has been Clinton's most frequent sponsor. The review showed that Wall Street banks and other financial services firms have hired Clinton for at least 102 appearances and paid him a total of $19.6m.
Since leaving the State Department, Hillary has followed her husband in this profitable line of work, addressing dozens of industry groups, banks and other organisations for pay. Records of her earnings are not publicly available, but executives familiar with the engagements said her standard fee is $200,000, and that she has been in higher demand than her husband.
The speaking itineraries could be a political challenge for Hillary should she run for president, giving opponents an opening to attack the Clintons for being beholden to powerful interests. Some companies that have paid Bill for speeches have faced scrutiny from federal regulators.
Matt McKenna, a spokesman for Bill Clinton, and Nick Merrill, a spokesman for Hillary Clinton, declined to comment.
Both Clintons also give speeches for free. Bill Clinton, for instance, makes frequent visits to the Clinton School of Public Service at the University of Arkansas — appearances that Skip Rutherford, the school's dean, called "an Arkansas fringe benefit."
The Clintons also sometimes request that sponsors pay their fee as a donation to the Bill, Hillary and Chelsea Clinton Foundation, the family's non-profit group that leads global philanthropic initiatives. Hillary Clinton is doing this with her $225,000 fee for a speech this autumn at the University of Nevada at Las Vegas, according to her office.
© The Washington Post
Join our new commenting forum
Join thought-provoking conversations, follow other Independent readers and see their replies