Black bear spotted relaxing in family's hot tub at Vancouver home
The bear appeared to be cooling off on the hot day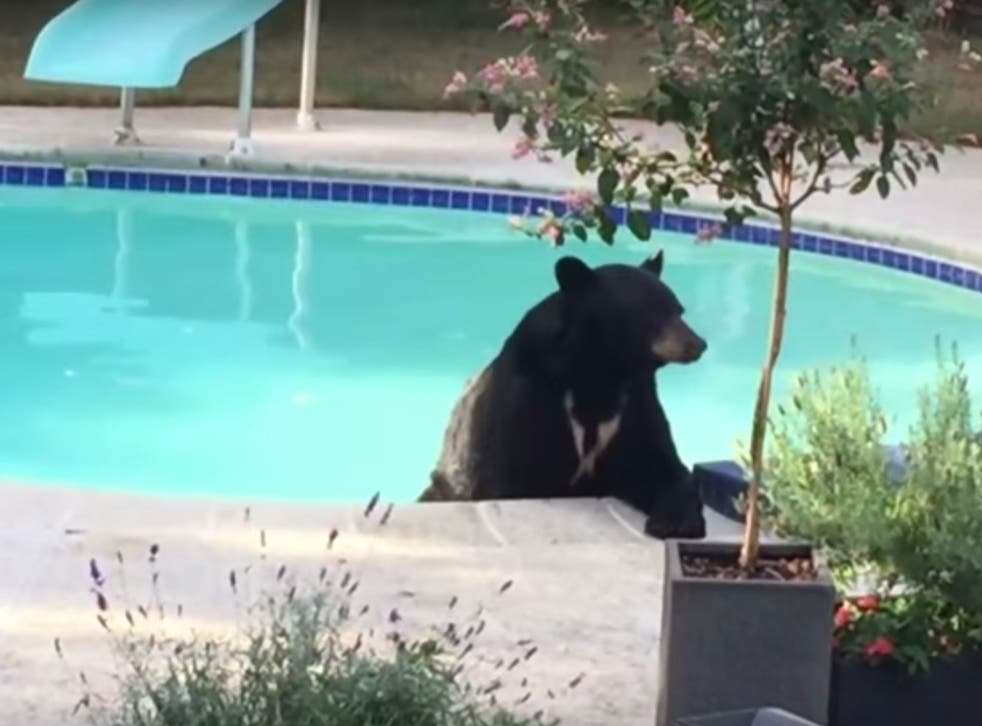 A black bear has been spotted cooling off in a family's swimming pool on a hot day in Canada.
Tony Diering noticed the animal in his back garden on Monday. The bear had knocked over the garden fence in order to enter the garden and spend some time relaxing in the pool and hot tub.
Diering told Huffington Post Canada: "He'd been by about a month ago, trying to get at our bird feeder. So we took the food out of the feeder and then we went on vacation. But while we were gone, he pushed down our fence and kept doing it."
The family has just returned from another vacation when the bear came back and decided to refresh itself by taking a dip: "We saw him looking for food, and when there wasn't any, he just hoped in the swimming pool and sat there a bit."
After spending some time in the pool, the bear moved to the adjacent hot tub, before getting out and leaving via the hole in the family's fence which it is believed to have flatten on its way in.
Join our new commenting forum
Join thought-provoking conversations, follow other Independent readers and see their replies