'Black Lives Matter' protest at Chicago high school excluded other races
School officials in Chicago receive criticism from parents of students who wanted to attend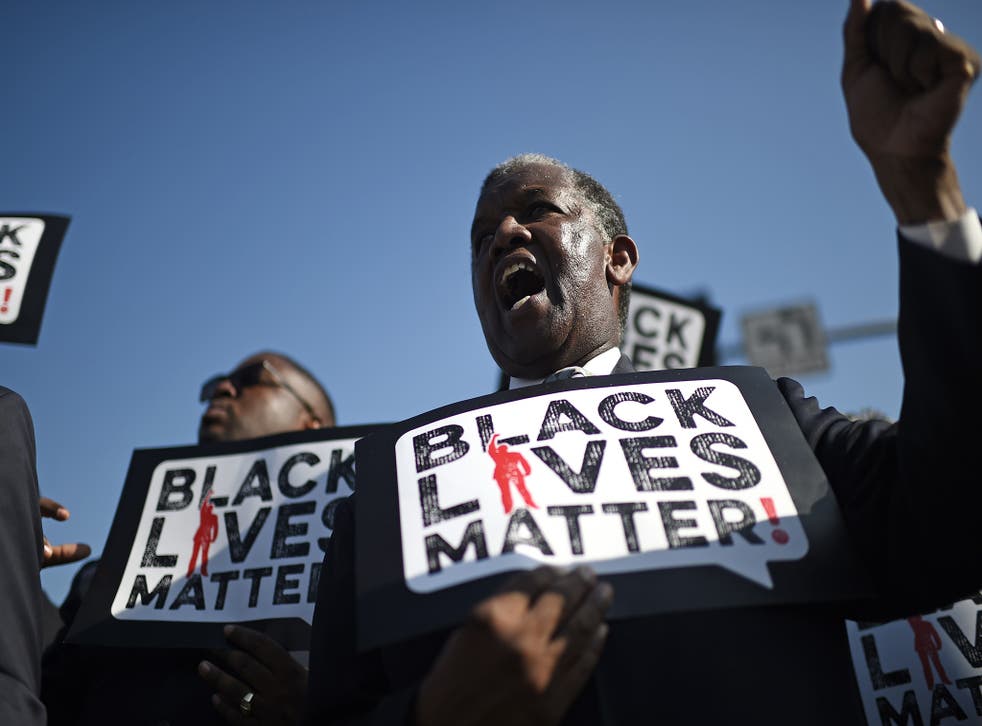 A "Black Lives Matter" protest held at a Chicago high school on 27 February has received backlash after the organizers would not allow other races attend the event, the Chicago Tribune reported.
Oak Park and River Forest High School held the protest in response to student requests and in honour of Black History Month, but some parents of white students who were not permitted to attend the event have complained to school administrators.
"Black Lives Matter" became a popular rallying cry in protests last year after two unarmed black men, Michael Brown and Eric Garner, were killed by white police officers. In both cases the officers were exonerated by grand juries, reigniting sometimes-violent protests.
The protests were held to promote equality and race relations and they often were inclusive, with whites, Asians and Hispanics standing alongside blacks.
School officials acknowledged receiving some questions about only allowing black students to attend the protest in a statement and explained their thinking on the issue.
"(Some) students and parents expressed confusion and concern about the event being for black students only," the release said. "Information about the event lacked clarity about this aspect of the conversation, and the high school is committed to improving communications in the future."
The school's principal, Nathaniel Rouse, said the intent of the protest was not to promote exclusivity, but to try what is known as affinity grouping, which is an idea that says people are better able to express themselves if they are grouped by certain similarities, the Tribune reported.
Mr Rouse said the school plans to hold affinity grouping sessions with other races in the future.
Follow @PaytonGuion on Twitter.
Join our new commenting forum
Join thought-provoking conversations, follow other Independent readers and see their replies