Boston Marathon bombing suspect Dzokhar Tsarnaev 'was shot in the face before capture'
Trauma surgeon who treated 20-year-old gives testimony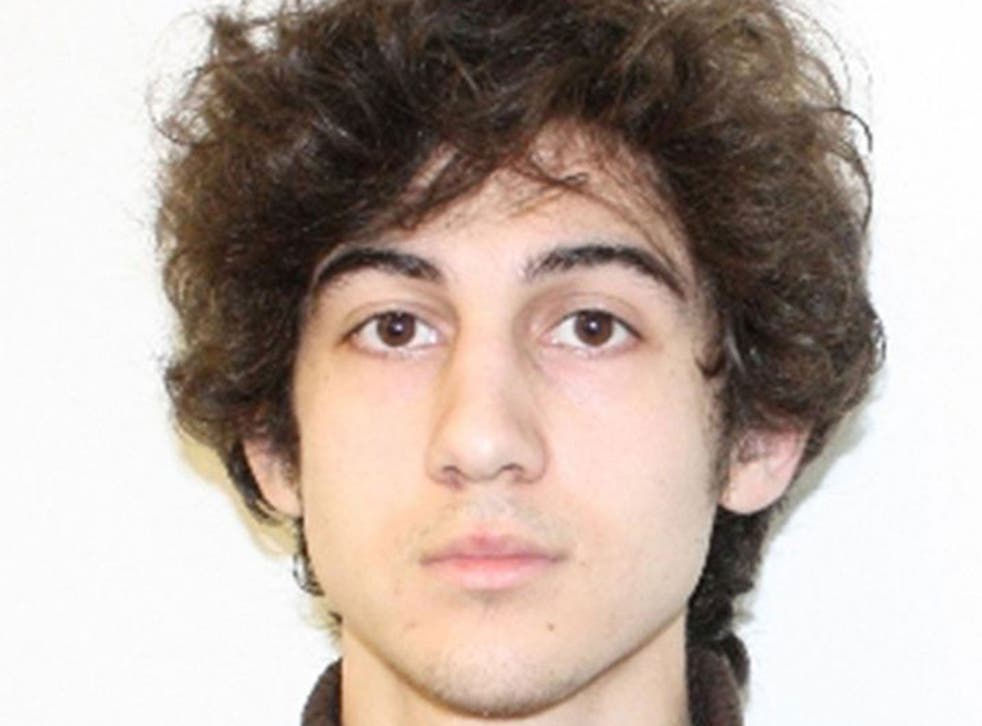 Boston Marathon bombing suspect Dzokhar Tsarnaev was shot in the face and suffered multiple and severe gunshot wounds during his arrest, according to court documents.
Trauma surgeon Dr Stephen Ray Odom, who treated the 20-year-old at Beth Israel Medical Center, revealed that Dzokhar sustained a gunshot wound that appeared to enter through the left side of his mouth and exit through the lower left side of his face.
Dr Odom detailed the then 19-year-old's condition in a hearing the day the Chechen immigrant, who was lying in a Boston hospital bed, was first charged over the bombing on April 15 that killed three people and wounded hundreds.
"He has multiple gunshot wounds, the most severe of which appears to have entered through the left side inside of his mouth and exited the left face, lower face. This was a high-powered injury that has resulted in skull-base fracture," said Dr Odom in testimony given on April 22, according to unsealed court papers.
Dzokhar also sustained multiple wounds to his legs and arm but was alert and aware of his surroundings, Dr Odom said.
"He definitely knows where he is," Dr Odom said in his testimony. "He knows that he has had multiple procedures, but I'm not sure how aware he is of the specifics. He knows that he has an injury to the neck and to the hand."
Tamerlan Tsarnaev, 26, and his brother Dzhokhar, 19, who lived in nearby Cambridge, were identified as suspects in the bombings.
Dzokhar was arrested on April 19, four days after the bombing attack. His arrest followed a mass manhunt and the lockdown of most of the Boston area, during which his 26-year-old brother Tamerlan died.
Dzokhar pleaded not guilty to an array of charges connected to the bombing in a court hearing last month.
Dzokhar and his elder brother Tamerlan, who died following a shootout with police in the early hours of 19 April, are alleged to have detonated the two bombs at around 2:49pm on the day of the marathon.
Along with setting off the pressure-cooker bomb that killed three people near the marathon finish line in downtown Boston, the brothers are also accused of murdering MIT police officer Sean Collier by shooting him in the head on the night of 18 April.
Join our new commenting forum
Join thought-provoking conversations, follow other Independent readers and see their replies