Bowe Bergdahl resumes Army role after six weeks of 'reintegration' following controversial al-Qa'ida prisoner exchange release
The sergeant will be questioned by Army officials investigating the circumstances of his capture by militants five years ago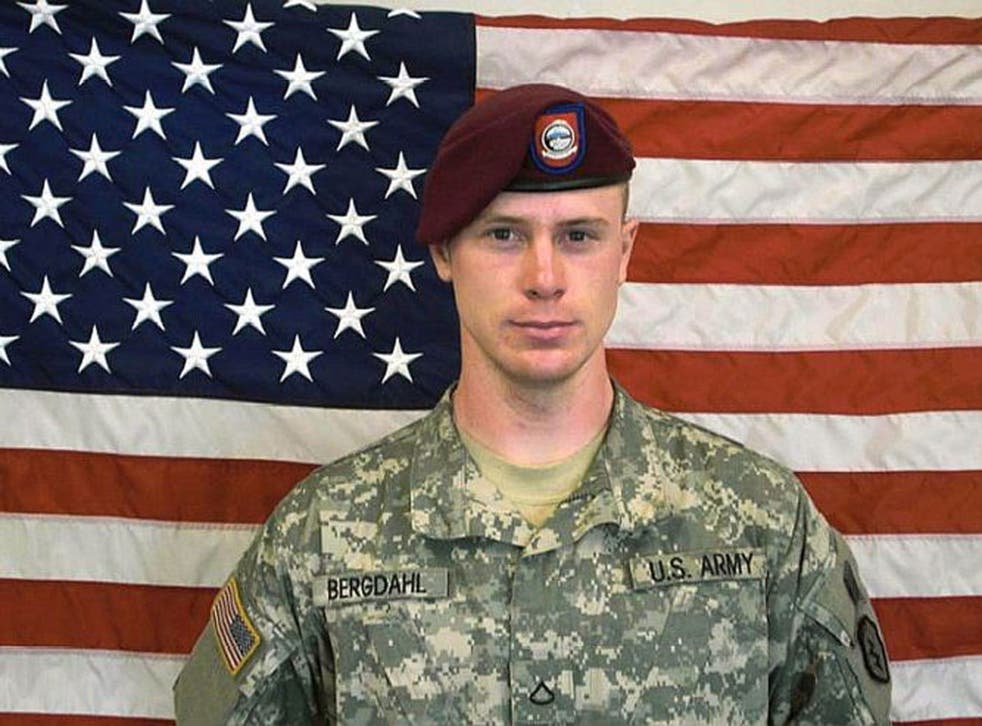 The US soldier who spent five years in Taliban captivity is to return to regular work in the Army today just six weeks after his controversial release, it has been reported.
Sergeant Bowe Bergdahl was America's only prisoner of war until he was rescued from militants in Afghanistan in a prisoner exchange involving five al-Qa'ida officials held at Guantanamo Bay.
Since his captivity ended on 31 May, the 28-year-old has been undergoing a "reintegration process" to prepare him for a return to active duty. He spent two weeks at a German military hospital before being transferred to the Brooke Army Medical Centre at Fort Sam Houston.
According to Defence Department officials quoted by the New York Times, Bergdahl has now finished undergoing therapy and counselling and will assume a normal job at the main Army headquarters on the same base.
He is also expected to have a meeting with Major General Kenneth Dahl, the two-star general who has been tasked with investigating the circumstances of Bergdahl's disappearance from his outpost in Afghanistan.
Sgt Bergdahl disappeared from his post in Paktika province in eastern Afghanistan on 30 June, 2009. Some former members of his unit have said that he left of his own accord.
He has not commented publicly on the circumstances of his disappearance, and despite launching an investigation the Army has made no charges against him.
In addition to the controversy over how Bergdahl found himself in al-Qa'ida custody in the first place, there has been much debate in the US over the deal that secured his release.
The Obama administration has come in for harsh criticism from many in Congress, particularly Republicans, who have said too much was given up for Bergdahl's freedom.
But on Thursday Senator Carl Levin, a Michigan Democrat who heads the Armed Services Committee, released letters from each of the Joint Chiefs of Staff showing their support for the prisoner swap deal.
Admiral James Winnefeld wrote in his letter that while the five released from Guantanamo are hard-core members of the Taliban, they had never posed a direct threat to the US homeland or American interests outside Afghanistan.
"I do not consider any of them to be 'game changers' in being able to substantially alter the military situation or otherwise provide considerable benefit to the Taliban campaign," Winnefeld wrote.
Army General Ray Odierno said the five Taliban had been held at Guantanamo for more than a decade and the fight has changed since then, reducing their relevancy.
Levin said in a statement: "Each of these military leaders emphasized a simple principle - America does not leave its troops behind. The unanimous support of the Joint Chiefs for securing Sergeant Bergdahl's release is a powerful statement on the importance of that commitment."
Join our new commenting forum
Join thought-provoking conversations, follow other Independent readers and see their replies