Brazil hit by worst drought since 1930 as taps in Sao Paulo and Rio de Janeiro run dry
The rainy season has failed to make up 'worrying' water shortages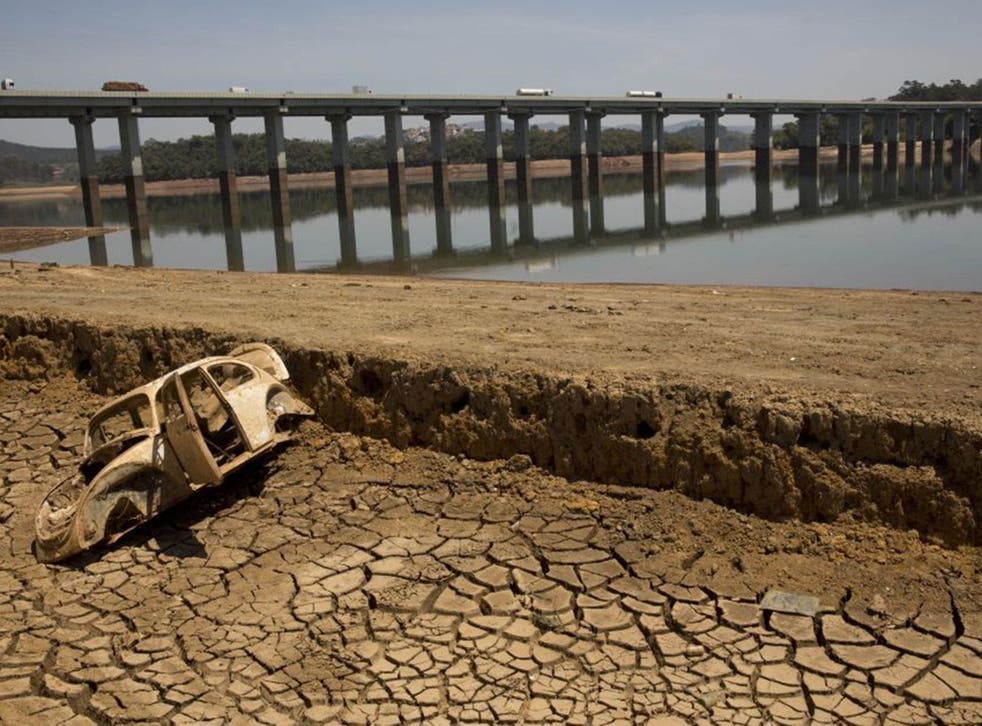 Brazil is experiencing its worst drought since the 1930s as water supplies run dry in the country's three most heavily-populated states.
It is supposed to be the middle of the rainy season but the promise has not been realised in the dry south-east, where farms, industry and even energy supplies are being decimated by shortages.
Izabella Teixeira, the Environment Minister, said it was the worst drought in more than 80 years and ordered the states of Sao Paulo, Rio de Janeiro and Minas Gerais to save water after an emergency meeting in the capital, Brasilia.
"Since records for Brazil's south-eastern region began 84 years ago we have never seen such a delicate and worrying situation," she added, according to the BBC.
Andre Correa, Environment Secretary, said Rio de Janeiro was experiencing "the worst water crisis in its history".
But he pledged that water rationing in the state will not begin before July, even if rains fail through the whole season.
Mr Correa reported that the main reservoir serving Rio state was at its zero operating capacity, confirming the historically low level of the state's reserves, but insisted that reservoirs were being managed to avoid the immediate need for drastic measures.
In pictures: São Paulo ravaged by worst drought in 80 years

Show all 16
"We have at the minimum...six months to not change anything," he said after less than a month in office. "Let's be clear, here in Rio, there is not any kind of rationing."
He said the situation in Sao Paulo, where the crisis started last year, was "infinitely worse".
Sao Paulo's governor, Geraldo Alckmin, has been widely criticised after insisting for months there would be no rationing even as the taps ran dry in parts of the city, affecting hundreds of thousands of residents.
He has raised charges for high consumption and is offering discounts as incentives for reducing use, as well as limiting water taken from rivers by industry and farms, but critics accused him of responding slowly in an attempt not to alarm people before his re-election in October.
Officials in Rio and Minas Gerais are asking residents and industries to reduce water consumption by as much as 30 per cent.
Marilene Ramos, a water infrastructure expert with the Fundacao Getulio Vargas think tank, said that six months was too long to wait for government conservation measures, such as increasing rates for those who use too much water and lowering the amount industries can use.
"The longer we wait to take preventative measures, the bigger the risks," she added. "At actual consumption levels we won't have enough water to get through the year. It's absolutely urgent."
The drought is also having an impact on energy supplies, with reduced generation from hydroelectric dams while demand for electricity peaks as people turn up the air conditioning through the hot summer.
Additional reporting by AP
Join our new commenting forum
Join thought-provoking conversations, follow other Independent readers and see their replies