Brazilian President sparks anger on International Women's Day by praising ability to check supermarket prices
Michel Temer thanks female audience in Brasilia for expertise in domestic chores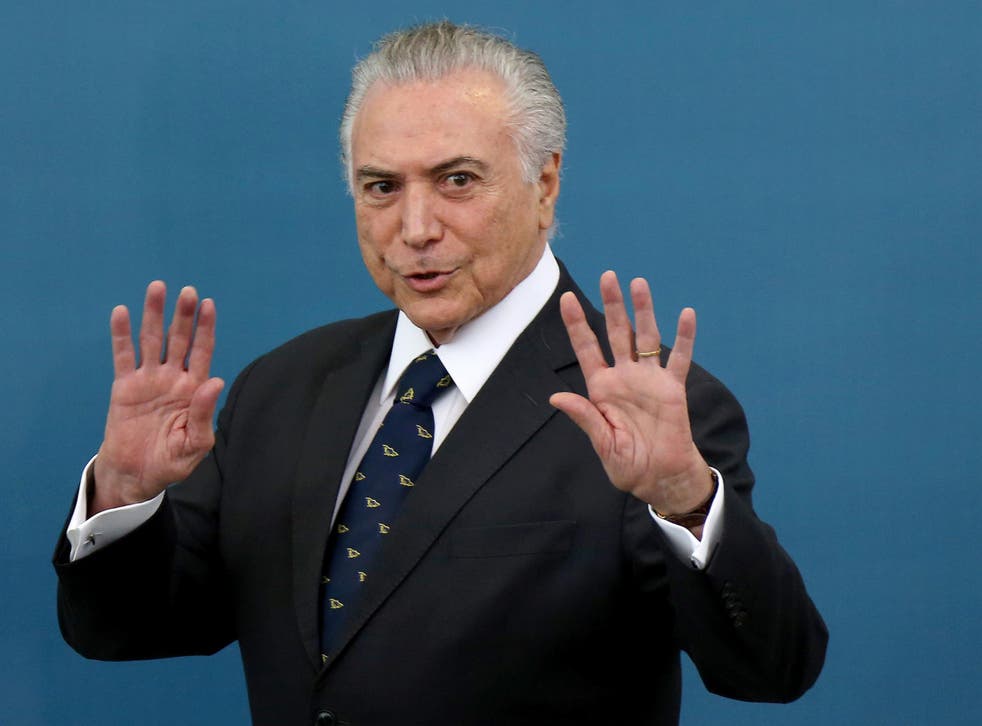 Women's group in Brazil are reacting with anger after President Michel Temer praised females in his International Women's Day speech for taking care of homes, nurturing families and checking prices at supermarkets.
Temer made the comments in a ceremony at the presidential place Wednesday.
The unpopular leader also said Brazilian women have more chances to join the labour market now beyond taking care of domestic affairs and he said women are treated as second-class citizens in other parts of the world, without providing details.
But his praise of women as homemakers outraged activists who accused him of playing down the role of women in society.
Google marks International Women's Day with 13 amazing women

Show all 13
Temer took over as president in May and he initially appointed an all-male Cabinet. Now his 28-member Cabinet has two women.
AP
Register for free to continue reading
Registration is a free and easy way to support our truly independent journalism
By registering, you will also enjoy limited access to Premium articles, exclusive newsletters, commenting, and virtual events with our leading journalists
Already have an account? sign in
Register for free to continue reading
Registration is a free and easy way to support our truly independent journalism
By registering, you will also enjoy limited access to Premium articles, exclusive newsletters, commenting, and virtual events with our leading journalists
Already have an account? sign in
Join our new commenting forum
Join thought-provoking conversations, follow other Independent readers and see their replies