Brazilian police jailed over brutal prison massacre of 13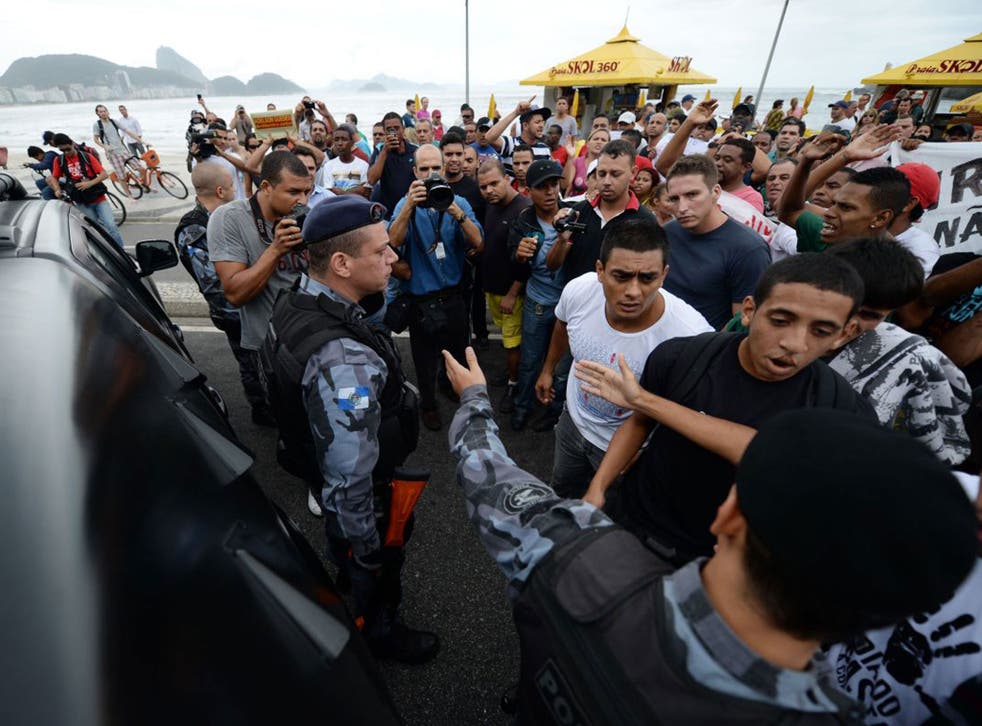 A court in Brazil has sentenced 23 police officers to 156 years in jail each for their part in a prison massacre that left scores of prisoners dead more than two decades ago.
The convictions are the first of rank-and-file officers who took part in the execution of prisoners after an uprising at the notorious Carandirú prison in São Paulo in 1992.
The verdict, which was delivered in the early hours of Sunday morning, will be welcomed by human rights campaigners but was dismissed by the defence as a "legal absurdity" in a "political show trial". The final day of the week-long trial ended at 1.20am on Sunday after more than 16 hours.
The 23 officers, most of whom are now retired, were found guilty of murdering 13 prisoners and sentenced to 12 years for each killing. Three police officers were cleared.
After entering the jail to put down a fight between rival gangs, prosecutors say dozens of officers went from cell to cell killing prisoners.
Fifty-three more officers are still awaiting trial for involvement in the massacre.
Join our new commenting forum
Join thought-provoking conversations, follow other Independent readers and see their replies