Brazilian town that disappeared under water for 45 years re-emerges amid severe droughts
The town near Sao Paulo was flooded as part of the government's plan to dam the nearby Jaguari River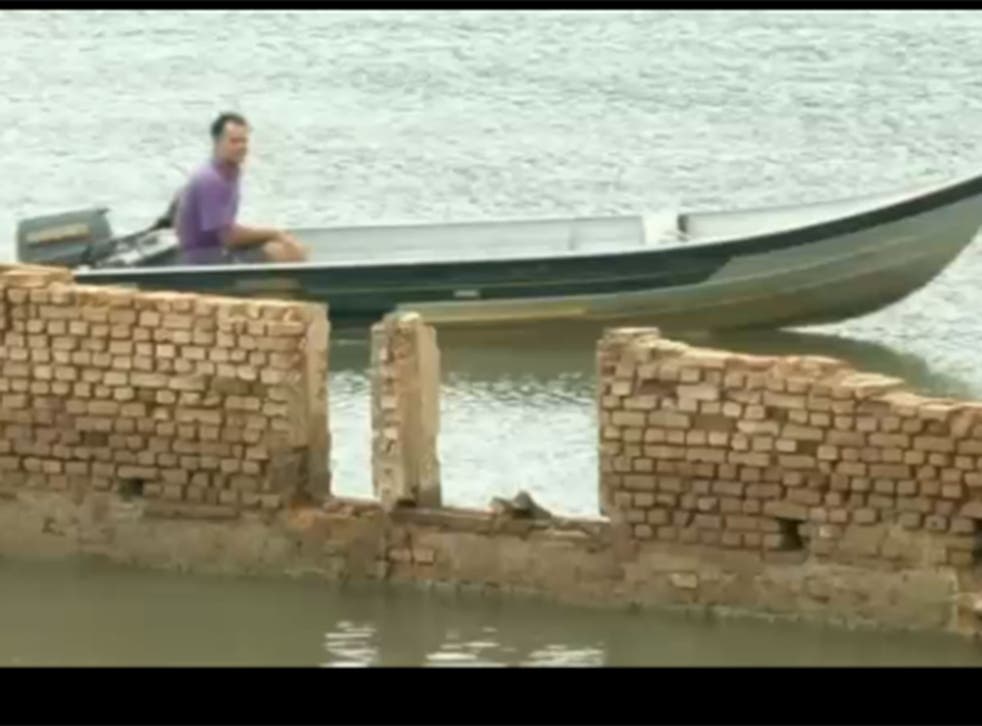 A Brazilian town that was submerged underwater for nearly half a century has re-emerged, amid massive droughts across the country.
The town, which is near Sao Paulo, had remained underwater since 1969 after being flooded as part of the government's plans to dam the nearby Jaguari River.
The town's re-emergence has led to some of its former residents to return to the site they have not seen for over 45 years.
Irene De Almeida told local media that she was conflicted about going back.
In pictures: São Paulo ravaged by worst drought in 80 years

Show all 16
She said: "It brings me happiness in some ways, but it's also very sad. Happiness because the things that were around when I was a child are re-emerging form the water, but sadness because of the lack of water."
The lack of rainfall in Brazil has led to major water shortages across the country.
This month, it was announced that the drought had caused a number of local authorities to consider bringing in water rationing, prompting protests from residents of these so-called "dry neighbourhoods".
Sao Paolo has been particularly badly hit, with South America's most populous city receiving its lowest amount of rainfall on record.
A number of the city's reservoirs are running at a fraction of their capacity and waters levels on the Jaguari Reservoir are said to be 30 metres below its normal level.
Join our new commenting forum
Join thought-provoking conversations, follow other Independent readers and see their replies