British tourist seriously injured by falling hammock blown off New York tower rooftop
Woman's husband screams 'it hit her, it hit her' following freak accident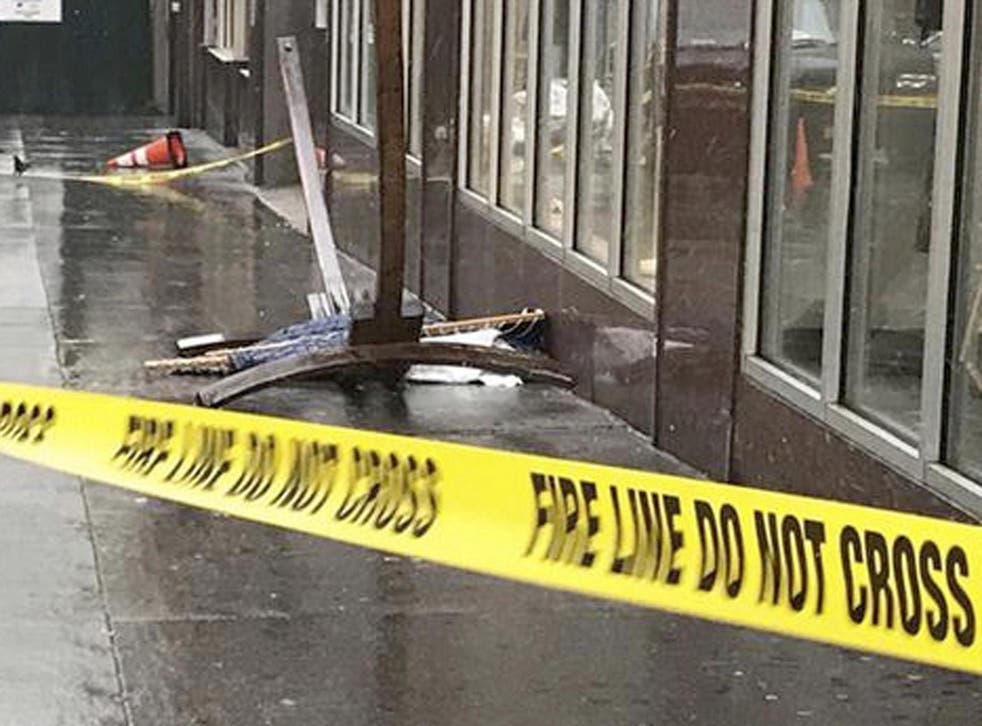 A British tourist has been seriously injured after a wooden-framed hammock fell from the top of a New York tower block and struck her in the head.
The 48-year-old woman was walking along a Manhattan street with her husband when the hanging bed plunged from the roof of a fifth-storey building on Tuesday afternoon.
Police believe the hammock was dislodged by strong winds at the home in Church Street, in Tribeca.
The woman's husband screamed "it hit her, it hit her" following the freak accident at 5pm, according to witnesses.
The manager of a nearby shop told the New York Daily Post: "I heard a loud boom, and when I ran out, I saw a hammock on the sidewalk and the woman lying down right next to the hammock.
"She couldn't move. She's in bad shape. Her left leg was twisted up."
The woman suffered head, leg and back injuries and was taken to hospital in a serious but stable condition.
The couple, from England, were strolling to the World Trade Centre while on holiday. Her husband was not injured.
New York authorities advise property owners to tie down loose objects when strong winds are forecast.
Join our new commenting forum
Join thought-provoking conversations, follow other Independent readers and see their replies