BuzzFeed - the website changing the way the world consumes news
You can laugh all you like at its lists – 15 Most Inspiring Moustaches In the Animal Kingdom –  but BuzzFeed is deadly serious, says Tim Walker. The website recorded 85 million visitors in one recent month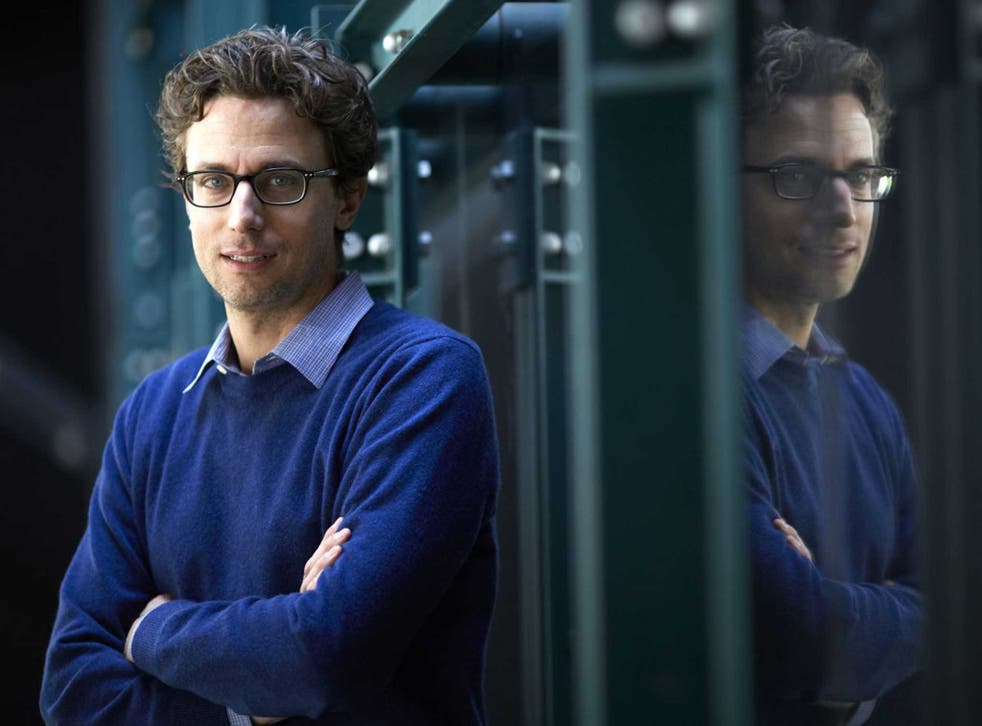 1. Languages
The realisation of BuzzFeed's ambitions will depend in part upon its latest venture: in October, the site launched French, Spanish and Brazilian Portuguese home pages, offering not only non-English captions for cat gifs, but also – it hopes – a more local sense of humour. The posts will be crowd-sourced from English language students, who will translate each post as part of their coursework, using an app called Duolingo.
2. Investigative journalism
BuzzFeed is also building a formidable team of traditional journalists. One of its latest high-profile hires is Mark Schoofs, formerly a foreign correspondent with The Wall Street Journal. Schoofs will lead a new team of six BuzzFeed investigative reporters. "We plan to mix BuzzFeed's energy, ambition and grasp of the social web with the best traditions of American investigative reporting," he said.
3. Political coverage
Schoofs was hired by BuzzFeed's editor-in-chief, Ben Smith, who seemed an unlikely addition to the staff when he was poached from Politico, the Washington political news site, in 2011. The new editor was at BuzzFeed for a mere four days before he broke a big story: that Senator John McCain would endorse Mitt Romney as the Republicans' 2012 candidate.
4. Foreign news
BuzzFeed is even investing in that oldest and most expensive of traditional media activities: foreign reporting. Its foreign editor, Miriam Elder, is formerly of The Guardian, and in August the site dispatched several correspondents to Egypt and Syria. Last week, it was announced that Jina Moore, formerly of Guernica magazine, had been appointed BuzzFeed's international women's rights correspondent, based in Nairobi.
5. Narrative
Last year the site also appointed Steve Kandell, a former editor at Spin, to oversee the site's long-form articles, with the intention of pioneering a new model for narrative journalism online.
6. Lists
What has made all this investment in serious journalism possible is the vast success of BuzzFeed's unserious journalism, most famously the list – a form it has honed until every link on the site has the potential to go viral. BuzzFeed lists can be of any length, with or without a round number of entries. The Nieman Journalism Lab recently separated them into (a list of) three distinct genres: the first two are the simple "listicle", a selection of similar entries such as 30 Delicious Things to Cook in November; and the "definitive list", for example, the 12 Most Useless Final Fantasy Characters Ever. The third genre is the "framework list", which uses a list as a structural framework for a narrative (see No 5.) It is narrative lists such as these which turn the medium into journalism, and set BuzzFeed apart from its more banal, listicle-churning rivals.
7. Mobile
Lists, it turns out, are the ideal form of information dissemination for the smartphone age. Mobile thus accounts for half of BuzzFeed's traffic. "Content can't spread if it's not viewable on mobile," says BuzzFeed founder Jonah Peretti.
8. Social
In 2001, five years before founding BuzzFeed, Jonah Peretti became involved in an amusing email back-and-forth with a Nike customer services representative. The clothing brand had starting offering customisable sneakers, and Peretti ordered a pair emblazoned with the word "sweatshop". Nike unsurprisingly refused, but the budding entrepreneur, then 27, forwarded the funny exchange to several of his friends. The email went viral, and Peretti became fascinated with the mechanics of memes. BuzzFeed was recently ranked the "most social" publisher on Facebook, attracting almost 16 million interactions in August alone: more than CNN, the BBC or Peretti's previous home, the Huffington Post.
9. Branded content
BuzzFeed's distinctive business model is based on a new – and controversial – commercial format. Unlike almost every other media website, BuzzFeed contains no banner advertising. Instead, it publishes branded content that is near-indistinguishable from the rest of its output. For example, 11 Signs You're a Dumb Tourist (sponsored by T-Mobile), or the aforementioned 15 Most Inspiring Moustaches in the Animal Kingdom (Gillette). This has attracted $46m in venture capital over five years. Major brands including McDonald's and Nike have all paid for branded content. To some, however, the strategy smacks of selling out. Among BuzzFeed's critics is the blogger Andrew Sullivan, who declared in a debate with Ben Smith earlier this year: "If journalism is not understood to be separate from advertising, then it has lost something incredibly important in a democratic society."
10.'Borrowing'
Blurring the lines between journalism and commercialism is not the only thing for which BuzzFeed has taken flak. Commentators have also criticised the site for its habit of borrowing ideas from elsewhere, such as the social news site Reddit, or film site IMDb. This is a common issue online, where the rampant demand for content inevitably leads to duplication. Nevertheless, internet etiquette demands that if you copy another site's list of obscure facts about the movie Clueless, you credit your source.
11. The nineties
While BuzzFeed boasts a subsection devoted to animals (buzzfeed.com/animals), its pet subject is a period: the 1990s. The website's core readership is people in their twenties and thirties; accordingly, lists composed of that demographic's formative cultural influences are remarkably popular. Recent examples include: 31 Things We Wanted for Christmas in 1991; and 43 Reasons Why We Should All Be More Like Carlton Banks.
Join our new commenting forum
Join thought-provoking conversations, follow other Independent readers and see their replies