California company recalls 8.7 million pounds of meat
The US Department of Agriculture said the beef parts were 'unfit for human food'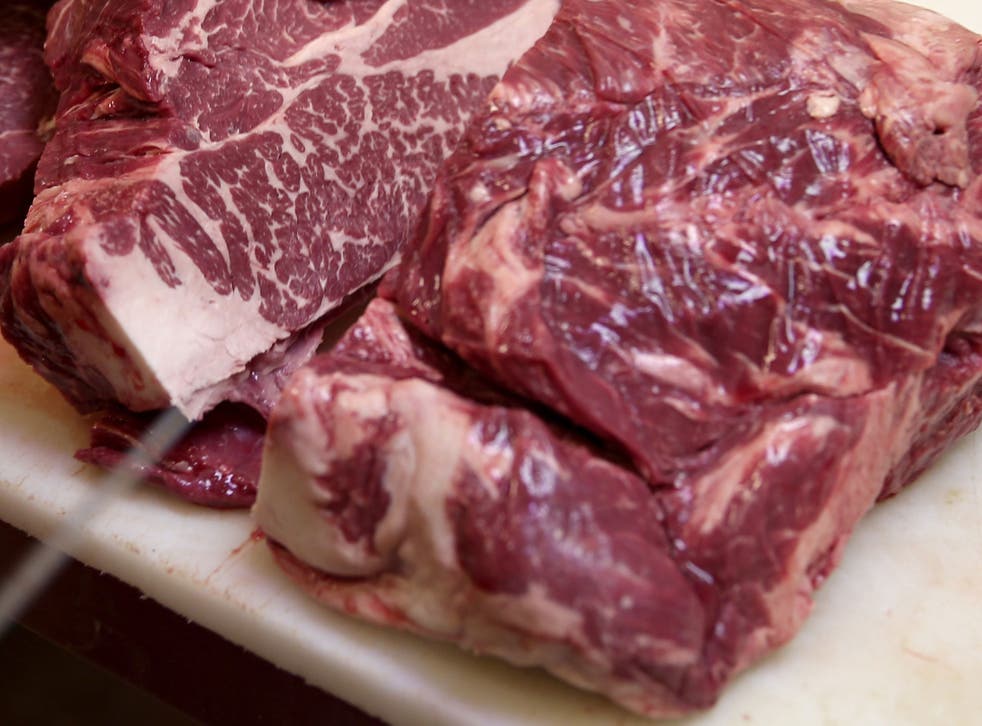 A California company has been forced to recall 8.7 million pounds (3.95 million kilograms) of beef parts because it used "diseased and unsound animals" and lacked proper federal inspections, the US Department of Agriculture said on Saturday.
Rancho Feeding Corporation of Petaluma, California, produced the beef between 1 January and 7 January and shipped the meat to distribution centres and stores in California, Florida, Illinois and Texas, the department's Food Safety and Inspection Service said in a statement.
The products are "unfit for human food" and must be removed, the department said.
It added that it had received no reports of illness related to consumption of the products, but that anyone concerned about an illness should seek medical advice.
The USDA listed 18 categories of beef parts that are subject to recall, including beef carcasses, cheeks, lips, tongues, feet and hearts.
The notice was issued as a Class I recall, meaning that the risk to health is high.
The USDA defines Class I as follows: "This is a health hazard situation where there is a reasonable probability that the use of the product will cause serious, adverse health consequences or death."
Beef carcasses and boxes bear the establishment number "EST. 527" inside the USDA mark of inspection and have a case code number ending in 3 or 4.
The recall is a substantial expansion of one announced by the USDA last month, when just over 40,00 pounds of beef parts produced on 8 January had to be  recalled by Rancho Feeding Corporation.
Additional reporting by Reuters
Join our new commenting forum
Join thought-provoking conversations, follow other Independent readers and see their replies