Canada whale-watching tragedy: David Thomas and son Stephen from Swindon named among five Britons killed
Stephen was a member of the Swindon Down's Syndrome group the Thomas family joined when their son was born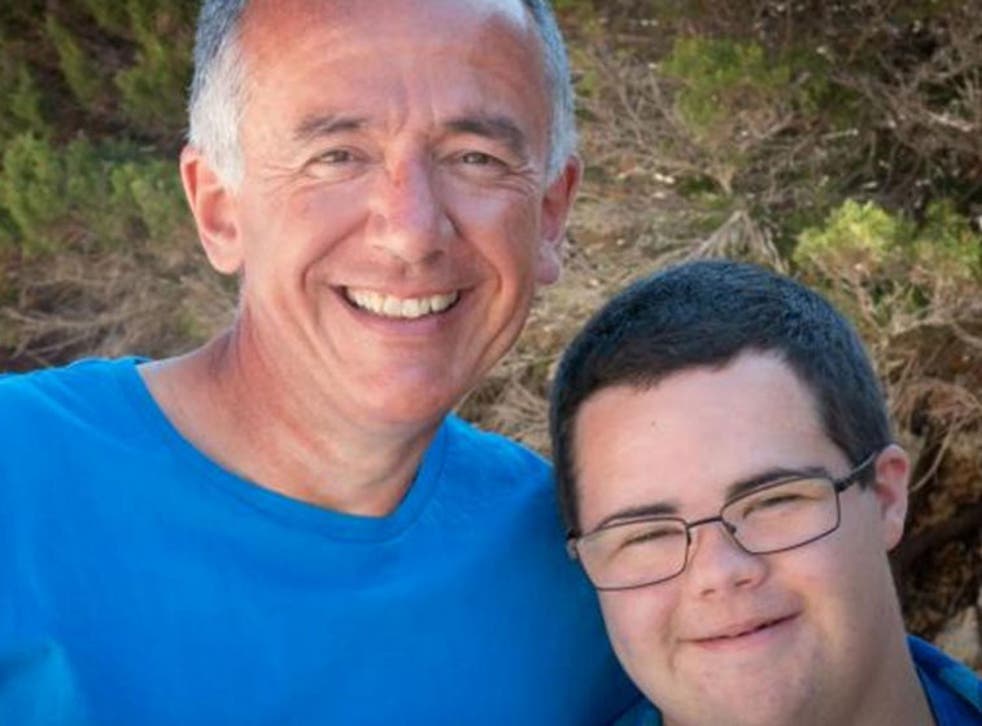 Two British nationals who died after a whale-watching boat sank off the coast of Vancouver Island, Canada have been named as David Thomas and his son Stephen from Swindon.
Fifty-year-old Mr Thomas and his 18-year-old son were among five Britons who died on Sunday. An Australian man is still missing.
Sinking boat caught on camera
Mr Thomas was a managing architect at Microsoft and was described by a colleague as a "guru" in IT software.
Microsoft paid tribute to Mr Thomas and his son.
Michel Van der Bel, area vice president and general manager at Microsoft UK, said: "We are shocked and saddened by the death of David Thomas, a Microsoft employee, and his son in the tragic boating accident in Canada," the Swindon Advertiser reported.
He added: "Our thoughts and deepest sympathies are with their family, friends and David's colleagues and we will be doing everything we can to support them."
His son, Stephen, was a member of the Swindon Down's Syndrome group, which the Thomas family joined when their son was born, fellow parents of the group told the Telegraph.
Stephen was a former student of the local Isambard Community School and a keen photographer, according to reports.
Stephen's mother, Julie, was among those rescued from boat. She is said to be hospital with minor injuries.
Paul, 22, the couple's other son and a University of Nottingham student will fly out to be with his mother.
Two other Britons, 76-year-old expat Jack Slater and 29-year-old Katie Taylor, were also killed. The fifth British victim has not been named.
The BBC reported that Mr Slater, who was originally from Salford but had lived in Canada for many years, was on board the boat with his wife Marjorie, who was rescued.
Writing on Facebook, daughter Michele Slater Brown said: "Our hearts are broken today, our father was one of the people who lost their lives on the whale-watching tragedy in Tofino."
"Our dad was larger than life, a charmer, handsome, entrepreneur, engineer in the Navy, he was 76 years old, he was our dad, our lovely dad, I will miss him forever but I'm grateful for all the times I spent with him, I love you dad."
A total of 27 people were on board the Leviathan II when it mysteriously sank in the sea close to the small town of Tofino, a popular destination for whale watchers.
Twenty-one people were rescued from the water by coastguard and civilian boats.
Fifteen were treated at Tofino's local hospital while three who were more seriously injured were transferred to hospitals elsewhere on Vancouver Island, where they were said to be in a stable condition.
Government investigators have not yet said what caused the 20-mere Leviathan II to capsize.
In pictures: Canada whale-watching boat sinks

Show all 5
Fisherman Clarence Smith said he was reeling his lines for halibut when his friend saw a flare in the sky.
They raced to the scene in their small boat, and saw people in life rafts, in the water, and on rocks.
They first helped a man who was clinging to the side of the boat, taking eight minutes to get him on board. He was unresponsive, and tangled in a line.
They also rescued two women who were clinging to each other, and got 10 people from a life raft onto their boat. Among those they picked up were a pregnant woman and a woman with a broken leg.
Mr Smith said: "The lady was saying that a wave just capsized them. That's why there weren't any communications on the radio, no mayday."
A spokeswoman for the Vancouver Island Health Authority said on Monday four of the survivors remained in hospitals in British Columbia and were all in a stable condition.
The Transportation Safety Board of Canada has opened an investigation into the incident, which took place less than a week before the tour operator, Jamie's Whaling Station and Adventure Centres, planned to end its whale-watching excursions for the winter.
Jamie Bray, the owner of Jamie's Whaling Station, the company operating the boat, said the Leviathan II sank in an area it sailed to every day.
Additional reporting by Associated Press
Join our new commenting forum
Join thought-provoking conversations, follow other Independent readers and see their replies