Canadian coffee giant apologises after store owner pours bucket of water over sleeping homeless man and his dog
Tim Hortons said the Vancouver incident was not representative of its values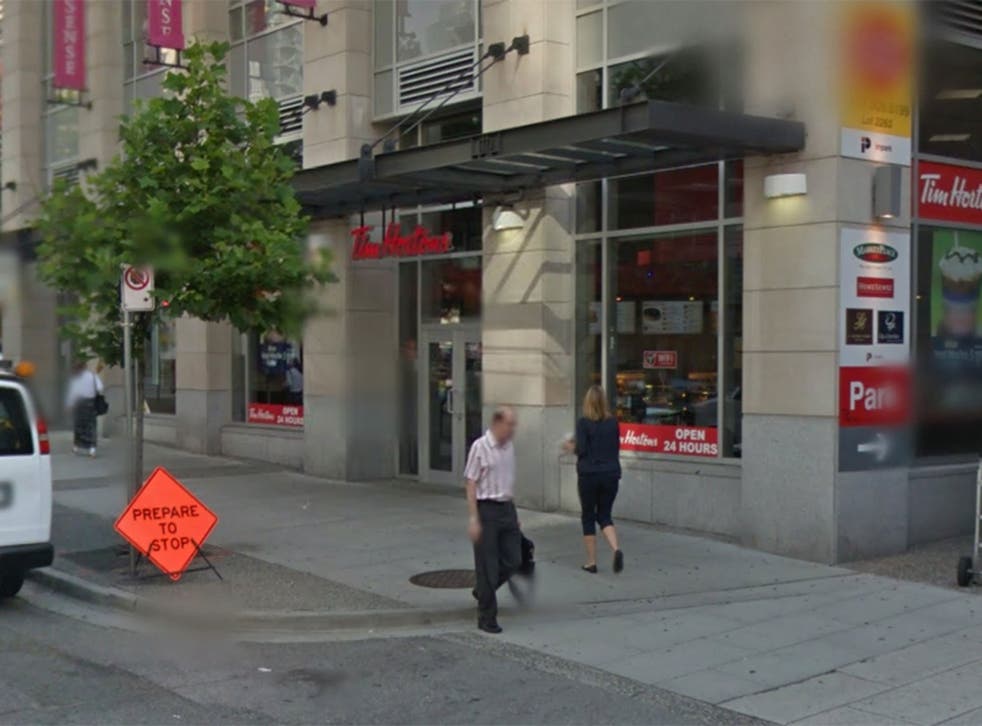 A Canadian coffee chain has been forced to apologise after a store manager poured a bucket of water over a homeless man and his dog outside one of its branches in Vancouver.
The central office for café giant Tim Hortons has issued a statement confirming the incident and giving a "sincere apology", after workers from a nearby shop called on social media users to stop using the chain.
Arianne Summach wrote on Facebook and Twitter that she was "calling a boycott", saying: "The manager of Tim Hortons on Robson and Richards literally just dumped a very large bucket of water all over a homeless man (and all his worldly belongings, cardboard bed included), for sitting out front of the shop.
"He was sleeping when it happened. I can't believe how disgusting some people are! Please share."
Peggy Morrison, who also works across the street from the shop, told CBC News she saw the store manager pour water over the man "who was sleeping with his dog on cardboard"… "deliberately to ensure a good soaking".
Tim Hortons contacted Ms Summach via Twitter saying the issue "concerned [them]", and in a later emailed statement told CBC the actions of the manager did not "reflect [the chain's] values".
"On behalf of Tim Hortons we sincerely apologise," the statement read. "This owner is committed to personally apologising and making amends with this individual. He will also be making a meaningful donation to Belkin House, a local Vancouver shelter."
Join our new commenting forum
Join thought-provoking conversations, follow other Independent readers and see their replies