Four dead in Saskatchewan school shooting, Canadian Prime Minister Justin Trudeau says
The school is in La Loche in northern Saskatchewan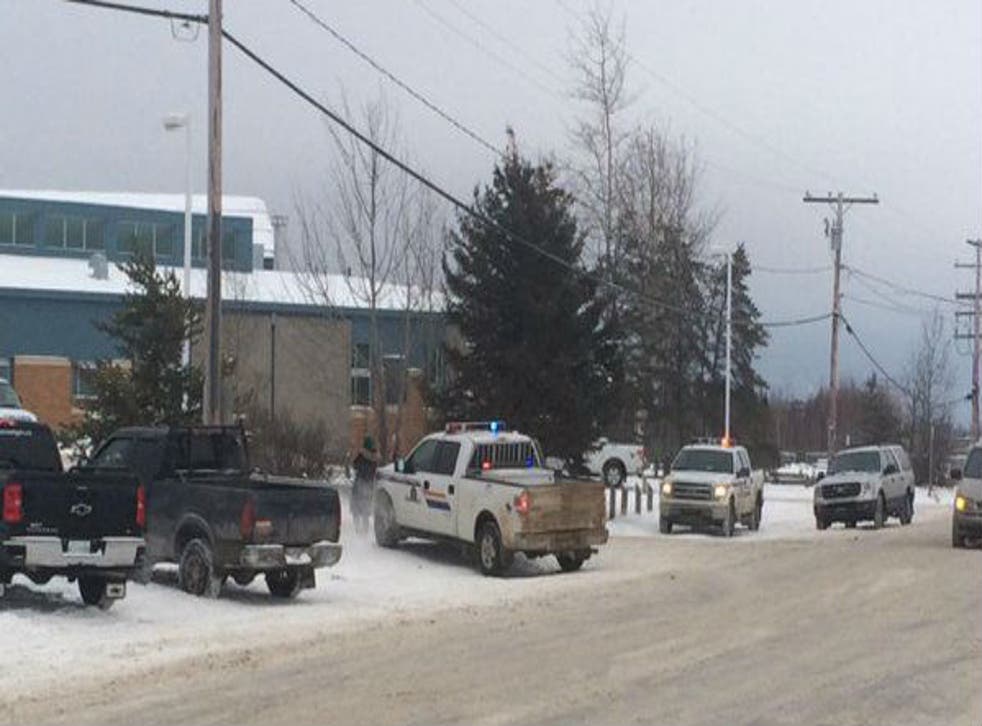 Four people have been killed in a shooting incident at a school in a remote community in northern Canada.
Prime Minister Justin Trudeau initially said five died in the shootings but police later corrected that to four.
The school in La Loche in northern Saskatchewan had said it was under lockdown and dealing an emergency situation amid reports of an "active shooter". The alleged perpetrator was in custody, Mr Trudeau said, adding that this was "every parent's worst nightmare".
The chief of a native Saskatchewan community told the Saskatoon Phoenix newspaper that the town - located six hours north of Saskatoon - was reeling from the event.
"The community usually pulls together really strong in times like this. Right now, La Loche is devastated," said Clearwater River Dene Nation Chief Teddy Clark on Friday.
"Both Clearwater and La Loche, a lot of people are in shock. This is something that you only see on TV most of the time."
Acting Mayor Kevin Janvier said that Royal Canadian Mounted Police had confirmed to him that one person was in custody but that he did not know anything about the suspect. According to The Canadian Press, the community's fire chief said a boy with a gun was in custody.
"It's just tragic and everybody's running around," said Mr Janvier. "I'm not 100 per cent sure about what's actually happened but it started at home and ended at the school."
CTV News quoted an official from the Northern Lights School Division had earlier said the shooting had taken place in the school's Dene building.
Ken Ladouceur, the division's director of education, said he received a call from the principal of La Loche Community School shortly after 1pm.
Meanwhile, the community's fire chief was quoted as saying a boy with a gun was in custody.
The Dene building holds students from Grades 7 to 12.
The school said on its Facebook page that it is still in lockdown and would remain so until RCMP resolve the matter.
Canadian Broadcast Corporation reporter Devin Heroux said on Twitter that he spoken to a student, Noel Desjarlais, who had been in the school at the time of the shooting.
"Desjarlais says there was a lot of screaming… He heard six of seven shots before he got out of the school," he wrote.
Premier Brad Wall said: "Words cannot express my shock and sorrow at the horrific events today in La Loche."