Canadian teen charged with mischief offence after bomb shaped alarm clock causes evacuation at Toronto's international airport
The company that makes the clock has a warning on its website not to 'bring it anywhere near an airport'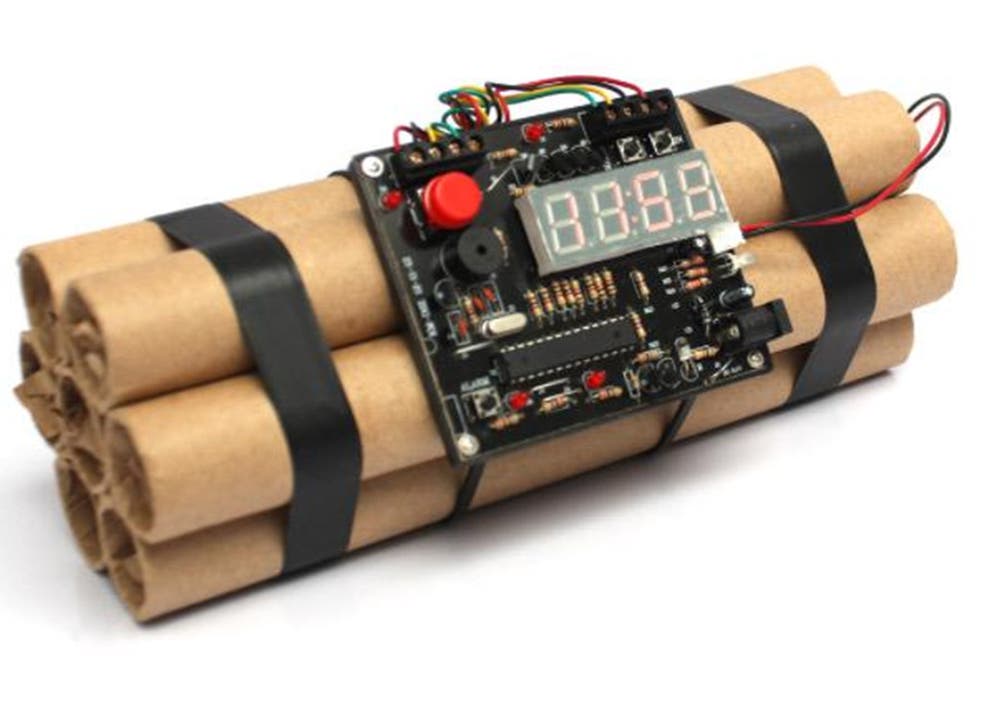 A teenager who caused the evacuation at a major international airport by packing a bomb shaped alarm clock in his carry-on luggage has been charged with mischief.
The 15-year-old was en route to Vancouver from Toronto's Pearson International, when a screening officer noticed the dynamite shaped clock, with protruding wires and a digital clock face in his luggage, late Sunday.
Constable George Tudos told Canadian broadcaster CBC, that the explosive disposal unit was dispatched to Terminal 3, the screening area was shut down, and the surrounding area was evacuated for about three hours.
"The moral of the story is make sure the items you pack are allowed on a plane," he said. "I mean, what did he think was going to happen if he packed something like this?"
The teen was not charged for bringing a fake bomb to the airport, but with "interfering with the lawful use, enjoyment or operation of property," a mischief offence.
It is thought that the device was made by nootropic design LLC, a small technology that company sells its "defusable clock" for US$45.95.
If so, the teen did not heed the advice on the company's website which says: "Dear Pranksters: Yeah, you. I know you are excited to scare your friends and coworkers with a phony bomb, but use your head.
"This kind of device can make people freak out and call the authorities. So don't bring this to school or to work, and certainly don't bring it anywhere near an airport! Seriously, don't get yourself into trouble."
Join our new commenting forum
Join thought-provoking conversations, follow other Independent readers and see their replies