Canadian woman who stopped to save ducks on highway faces jail over crash
Motorcyclists collided into car as Quebec woman stopped on motorway to take ducklings home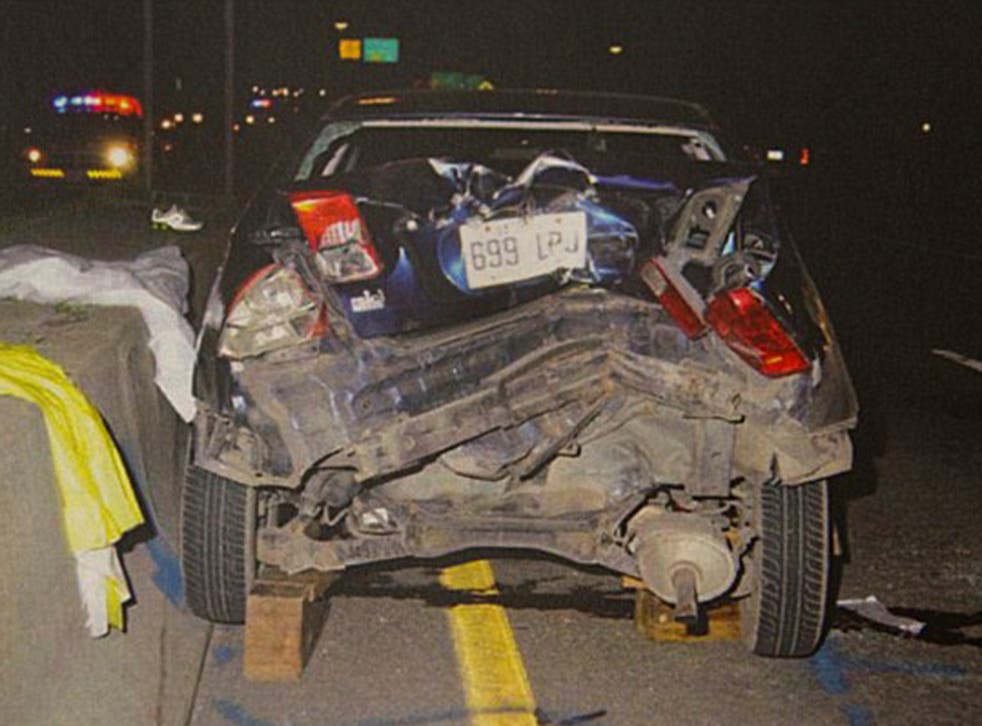 A Canadian woman has been found guilty of causing the deaths of two drivers that hit her car when stopped on a motorway to rescue ducklings.
A motorcyclist and his daughter hit the back of Emma Czornobaj's car in June 2010, when she stopped on a Quebec highway to avoid hitting the ducklings. She thought that the animals were not with their mother and she wanted to take them home, she has said.
The two motorcyclists — Andre and Jessie Roy — died as a result of the crash. Pauline Volikakis was riding behind the pair and lost her husband and daughter in the crash, and said that she hoped that the trial would reinforce the importance of not stopping on highways.
"Even if it's a small animal that we like or that we want to preserve, we should not stop on the highways," she told the Canadian National Post. "It's not a place to stop."
After four days of deliberation, the jury unanimously found Czornobaj guilty on all four counts, including criminal negligence causing death and dangerous operation of a motor vehicle.
Czornobaj was ready to plead guilty in April but wanted to avoid serving time in jail. The state believed that she should and was unlikely to back down from that stance in sentencing, Czornobaj's lawyer, Marc Labelle, said.
Labelle said that he was unsure how she would be sentenced because it is so rare for negligence cases without what he called 'bad elements', such as racing or drunk driving. Czornobaj has no previous offences.
Join our new commenting forum
Join thought-provoking conversations, follow other Independent readers and see their replies