Cat saves boy from dog: 'Hero cat' Tara to throw first pitch at baseball game
The Bakersfield Blaze said Tara will be a part of the game on 20 May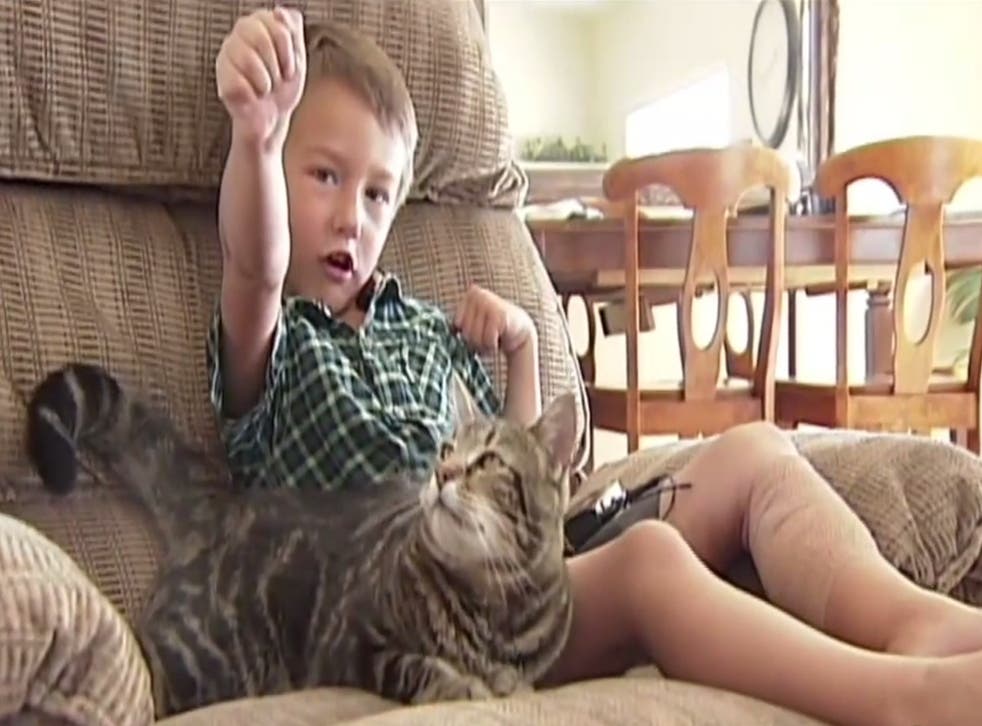 Tara the "heroic" cat who rescued a young boy from a dog attack will "throw out" the first pitch at a home game for the local minor league baseball team, the Bakersfield Blaze.
The Class-A team in the California league have confirmed Tara will be a part of their game on May 20 after saving four-year-old Jeremy Triantafilo.
Jeremy was playing in the drive of his California home on Tuesday when the dog attacked him, only for Tara to fly in, hurl herself at the dog and chase it away moments later.
The moment was caught on CCTV and spread like wildfire around the internet, attracting over eight million views on YouTube.
News of the incident quickly spread and Jeremy, who required four stitches after the attack, was interviewed by ABC News, granting Tara instant fame.
Jeremy's parents explained that Tara followed them home from the park five years ago and has lived with them ever since, even sleeping in the same crib as the youngster when he was a baby.
Tickets to the event will be half price for anyone who brings an unused animal toy or unopened animal food to be donated to a local animal charity, ESPN has reported.
Join our new commenting forum
Join thought-provoking conversations, follow other Independent readers and see their replies