Chapel Hill shooting: Obama criticised by Turkish President after 'telling' silence on Muslim deaths
'As politicians, we are responsible for everything that happens in our countries,' Tayyip Erdogan said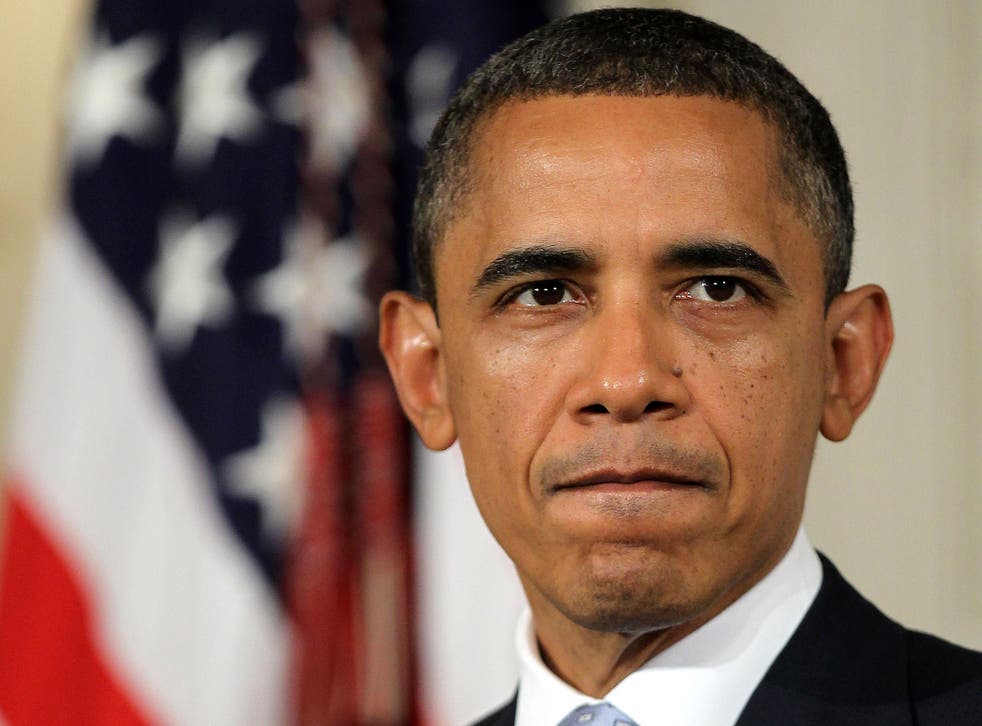 The President of Turkey has criticised Barack Obama for his "telling" silence on the killing of three young Muslims in the US.
The victims – a young couple and the wife's sister – were shot dead on Tuesday in Chapel Hill, near the University of North Carolina campus.
Media coverage and politicians' response to their deaths sparked a #Muslimlivesmatter social media campaign and Tayyip Erdogan added his voice to the storm of condemnation today.
Speaking on a visit to Mexico, he said the lack of comment from the US President, Vice President Joe Biden and Secretary of State John Kerry was "telling" and they should take a stronger stance.
"If you stay silent when faced with an incident like this and don't make a statement, the world will stay silent towards you," Mr Erdogan added.
"As politicians, we are responsible for everything that happens in our countries and we have to show our positions."
Chapel Hill shooting vigil - In pictures

Show all 12
The White House has said it would await the results of the police investigation before commenting.
Prosecutors have said there was no evidence that the victims - Deah Shaddy Barakat, wife Yusor Mohammad and her sister Razan - had been targeted because of their Islamic faith but their relatives claim it was a hate crime.
The suspected gunman, Craig Hicks, may have been involved in a neighbour dispute with the students about a parking space, police said.
His Facebook page featured several posts critical of religion but not only Islam, and his wife claims the incident had nothing to do with faith or prejudice.
Around 5,500 people attended their funeral on Wednesday on the sports fields of North Carolina State University and more vigils are being planned across the US today.
Newlywed Mr Barakat, 23, was a University of North Carolina dental student and his wife Mrs Mohammad, 21, was planning to enrol next term.
Her sister, Miss Abu-Salha, 19, a student at North Carolina State University, was gunned down alongside them at their home.
Turkey is a key US ally in the fight against Isis but Mr Erdogan, a devout Sunni Muslim, has become increasingly outspoken about what he sees as rising Islamophobia in the West.
Last year, the Turkish President said his relations with Mr Obama had become strained and that he no longer spoke directly with him.
His criticism of the US President followed comments by Abed Ayoub, the legal director of the American-Arab Anti-Discrimination Committee (ADC), who said the film industry, US government and right-wing political commentators all had a role to play in the recent surge in anti-Arab and anti-Muslim sentiment.
"This country needs to realise that acts of terrorism are not confined to a single religion or ethnicity," he said. "This [Islamophobia] is something that needs to stop and we would like the media to pay more attention and cover this more to show the impact of hate crime and hate speech."
Additional reporting by Reuters
Join our new commenting forum
Join thought-provoking conversations, follow other Independent readers and see their replies