Charlie Haden, pioneering jazz bassist, dies at 76
Champion of free jazz, who worked with John Coltrane and Chet Baker, dies after suffering from post-polio syndrome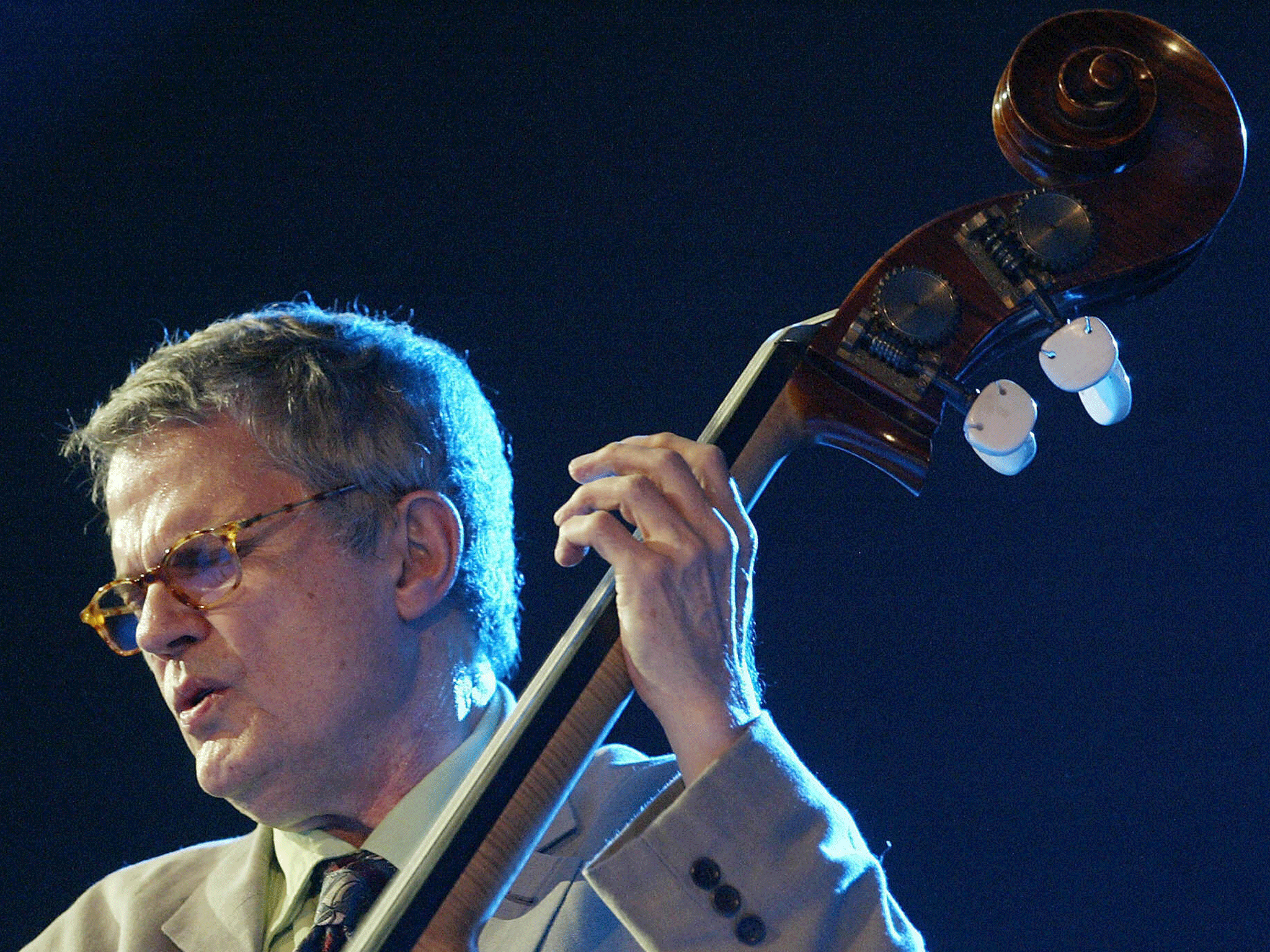 Charlie Haden, the jazz bassist whose work across genres brought a variety of innovative work, has died in Los Angeles at the age of 76.
Haden's wife of 30 years, singer Ruth Cameron, and his four children were with Haden when he died after a prolonged illness, his label said. All of Haden's children — Josh, and triplets Petra, Tanya and Rachel Haden — are musicians.
Haden had been struggling with the effects of post-polio syndrome in recent years, which arose from his contracting the disease as a young man.
Charlie Haden was born in Iowa on August 6, 1937, the youngest of four children in a musical family that recorded a country musical radio program on which Haden would regularly appear.
He sang with the family until he was 15, when he contracted a form of polio that damaged his throat muscles and vocal cords, after which he pursued his interest in the double bass, influenced by both jazz and classical styles as well as the country music of his youth.
He travelled to Los Angeles in 1957 where he attended Westlake College of Music and began some of the collaborations, including those with Ornette Coleman, which would come to define his career. His work on Coleman's pioneering releases including 1959 album 'The Shape of Jazz to Come' brought international attention and further collaborations with a range of musicians throughout the 1960s. Haden would come to work as a sideman for musicians as diverse as Yoko Ono, Dizzy Gillespie, Robert Downey Jr, Beck and John and Alice Coltrane.
He helped form the Liberation Music Orchestra in 1969 —releasing a self-titled album whose references would capture the politically-charged feel of the time — with Ornette coleman alumni trumpeter Don Cherry and Dewey Redman as well as a selection of other legendary free jazz musicians. His work in that group came to cement his reputation as one of the creators of free jazz and began an explicitly political approach that would run through all of his work.
In the 1980s, Haden helped found a jazz program at the California Institute of the Arts, arising from his belief that jazz music could be a force for political good. That decade also saw the beginning of 1940s inspired outfit Quartet West, formed with saxophonist Ernie Watts, pianist Alan Broadbent and drummer Larance Marable.
Haden always resisted labelling his music by genre, and returned to his country roots with 2008's 'Rambling Boy', an album recorded partly in tribute to his parents and featuring appearances from his immediate family and famous friends from across the country and pop music worlds. That album included work by guitarist Pat Metheny, a collaboration that also brought 'Beyond the Missouri Sky' in 1997, an album that won one of three of Haden's Grammys.
Last month saw the release of Haden's latest album 'Last Dance', which was recorded in 2007, with regular collaborator and pianist Keith Jarrett. The recordings came from the same sessions that produced the duo's 2010 album, 'Jasmine', and was the final release from a pairing that came together in 1967.
Posthumous releases are expected, including a concert recording made in 1990 with guitarist Jim Hall who died last year.
Join our new commenting forum
Join thought-provoking conversations, follow other Independent readers and see their replies