Chelsea Manning to be released from prison this week
'For the first time, I can see a future for myself', the former soldier says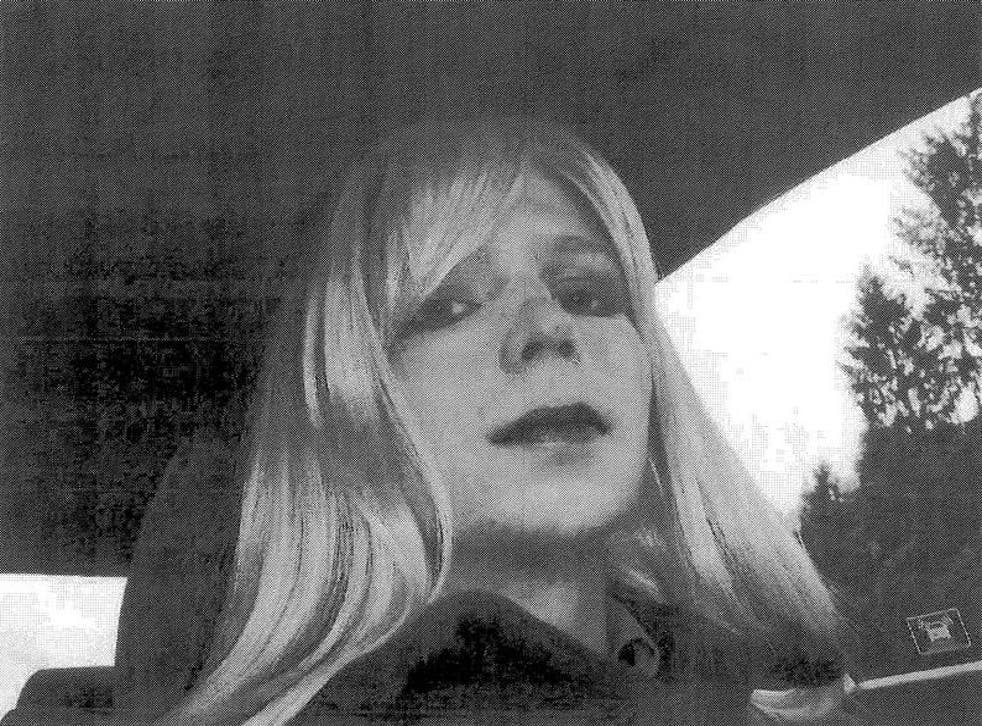 Chelsea Manning, the longest-serving whistleblower in US history, is set to be released from prison this week.
The transgender US Army private was sentence to 35 years behind bars in 2013, for her role in leaking more than 700,000 secret diplomatic and military documents and videos, to Wikileaks.
They included video footage of an Apache helicopter killing 12 civilians in Iraq's capital, Baghdad in 2007.
Ms Manning, born Bradley Manning, had her sentence commuted by Barack Obama in one of his last acts as president.
"President Obama's act of commutation was the first time the military took care of this soldier who risked so much to disclose information that served the public interest," Ms Manning's attorneys said in a statement. "We are delighted that Chelsea can finally begin to enjoy the freedom she deserves."
The attorneys did not specify Ms Manning's exact release date, but a statement from the White House in January said her prison sentence is set to expire on 17 May.
Ms Manning confirmed the release was going ahead on her Twitter feed, saying: "Freedom was only a dream, and hard to imagine. Now it's here! You kept me alive".
She added: "For the first time, I can see a future for myself as Chelsea. I can imagine surviving and living as the person who I am and can finally be in the outside world."
Serving in Iraq in 2010, Ms Manning gained access to hundreds of thousands of documents from the Afghanistan and Iraq wars, which she subsequently passed to Wikileaks.
They cast doubt on official civilian death counts and exposed abuses of prisoners at Guantanamo.
Their release raised the whisteblowing website's profile immeasurably, but later that year Wikileaks founder Julian Assange was detained in the UK after Sweden issued an international arrest warrant over allegations of sexual assault.
After almost two years of legal wrangling, Mr Assange sought refuge in the Ecuadorean embassy in London, where he remains after being granted political asylum by the South American country on 16 August 2012.
Ms Manning meanwhile was sentenced in the US, to 35 years in 2013 for her role in leaking diplomatic cables to the anti-secrecy group.
Protesters urge Obama to commute Chelsea Manning's sentence

Show all 12
Commuting Ms Manning's sentence in January, Mr Obama said he felt "comfortable that justice has been served."
Many Republicans, including Speaker of the House Paul Ryan, criticised the decision as setting a "dangerous precedent" for national security leaks in the future.
Complicating Ms Manning's sentence were her requests for the Department of Defence to pay for her gender reassignment surgery.
Ms Manning served seven years in an all-male prison after announcing her transition from male to female in 2013. The military allowed her to take cross-sex hormones and wear cosmetics, but had not allowed her to grow out her hair past military protocol.
Join our new commenting forum
Join thought-provoking conversations, follow other Independent readers and see their replies