Chicago residents sue 'criminal' city for not warning of high lead levels in water supply
The city started replacing pipes and sewer lines in 2008 which resulted in more lead in the water - yet residents only received one warning in 2013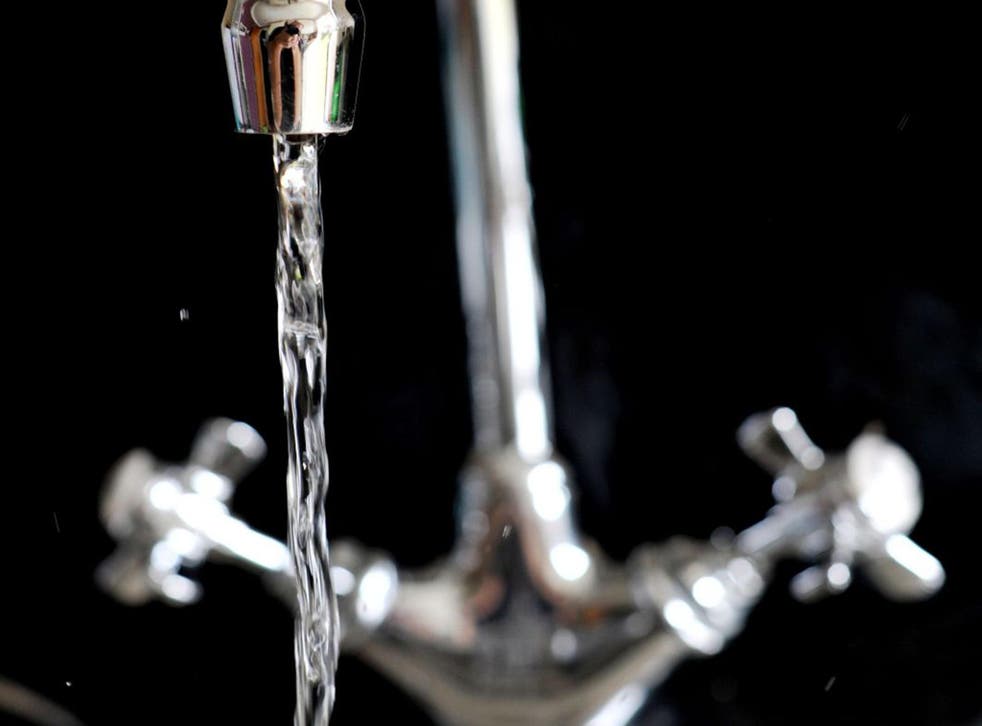 Chicago residents have filed a lawsuit against the city for failing to warn them that they would be drinking lead-contaminated water for the last eight years as a result of a pipe maintenance plan.
Just months after news of polluted water in Flint, Michigan hit the headlines, Chicago residents claim their city knew as far back as 2008 that by modernising thousands of lead pipes and sewer lines there would be increased levels of lead in the water. Furthermore, Chicago did not give residents any adequate warning or assistance, residents claim.
The plaintiffs alleged that they only received one leaflet in September 2013 which advised residents with new pipes to run the taps for three to five minutes to flush out "sediment and metals".
But according to the American Water Works Association, residents should run cold water at full flow for at least 30 minutes.
The lawsuit said: "[…] city projects have been contaminating residents' drinking water with lead and the City has been doing nothing to address the problem."
In replacing the pipes, the anti-corrosion material coating the old lead pipes was reportedly disturbed, leading to the leakage of lead into the water.
The plaintiffs are suing the City for compensatory damages, including the establishment of a trust fund to pay for the medical monitoring of those affected, full replacement of lead to copper pipes and legal fees.
The lawsuit, which was filed on 18 February in the Circuit Court of Cook County Illinois, claimed that nearly 80 per cent of Chicago properties get drinking water via "outdated, brittle lead pipes" built in the 1800s.
Dr Marc Edwards, the researcher at Viriginia Tech university who exposed the water pollution in Flint, Michigan, has claimed that drinking Chicago tap water is "like a game of Russian roulette".
One of the plaintiffs, Yuri Ropiy, experienced "heart-attack like" symtpoms - shortness of breath and fluctuating blood pressure - during and after the city carried out major works near his home. His wife Tatjana Blxotkevic said she believes the symptoms were as a result of the polluted water.
"It's the kind of thing you just assume – that your tap water is safe to drink and that your city has done its due diligence to prevent a health hazard like toxic levels of lead," she said in a statement.
Prosecutor Steve Berman of Hagens Berman said the amount of lead poisoning among Chicago children living in older homes is several hundred per cent higher than children living in similar homes in other cities.
"It's simply unacceptable that the city would act with such recklessness and negligence, and we hope to bring swift action to help these forgotten residents maintain a basic right – clean drinking water," he said.
A City of Chicago spokesperson sent a statement to The Independent via email: "While we have not yet reviewed the lawsuit, Chicago's water is safe and exceeds federal, state and industry standards. The Department of Water Management provides the cleanest, best tasting water possible; aggressive programs that protect our water supply from lead and thorough testing methods allow us to continually achieve this goal."
The world was shocked to learn that 100,000 residents of Flint were suffering from health issues after drinking lead-contaminated water since 2014 when the authorities changed the water supply, allegedly to save money. The FBI has since launched its own investigation.
The Obama administration had donated millions of dollars for emergency aid to Flint, but critics question whether it will be enough to fully replace all the pipes and cover medical costs of those affected.
Join our new commenting forum
Join thought-provoking conversations, follow other Independent readers and see their replies