CIA torture: Fox News says 'the US is awesome' – and torture report is just 'one last shot at Bush'
Correspondent claimed "people do nasty things in the dark, especially after a terrorist attack"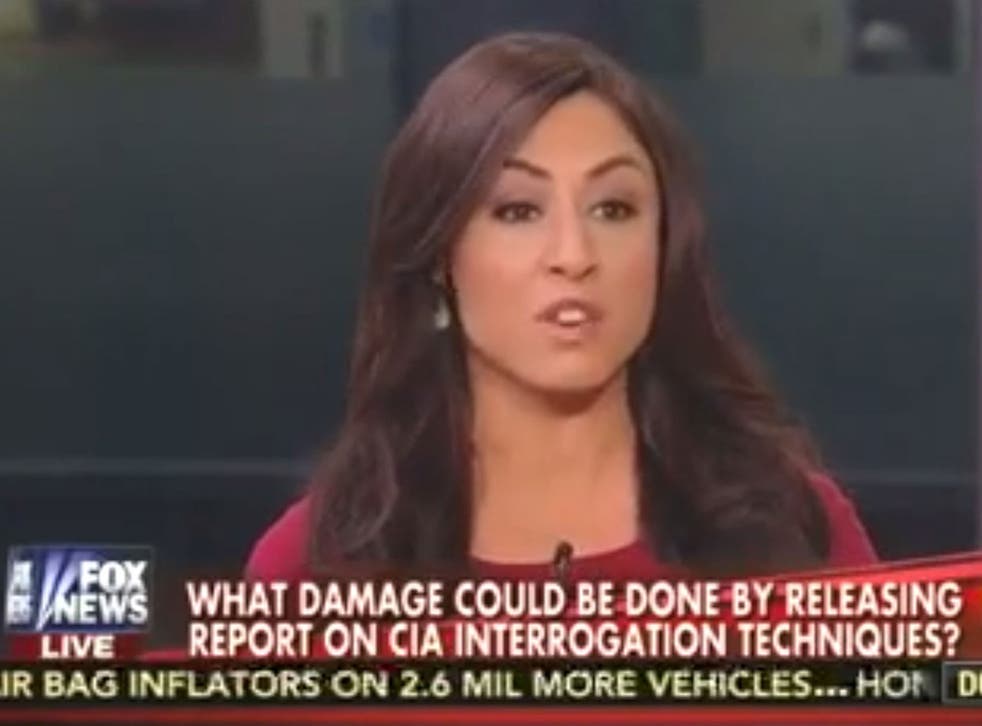 Fox News has condemned the release of a damning report into the CIA's use of torture as a political manoeuvre designed to show Americans "how we're not awesome".
The broadcaster's National Security Analyst K.T. McFarland argued that the techniques were both "legal and justified" by the 9/11 terror attacks.
And she denounced the publication of the Senate Intelligence Committee report as a move made by Democrats to "do harm" to the country by angering terrorists.
"Why go after it now unless the motivation is completely political?" she said.
"Congress is changing hands, the Senate is going from Democrat to Republican hands. And are the Democrats in the Senate just — they've been evicted from the house, are they just trashing the place before they leave?"
CIA torture report: The 10 most harrowing stories

Show all 10
Ms McFarland made the comments on the news channel's Out Numbered programme, moments after Senate Intelligence Committee Chairwoman Dianne Feinstein announced on the floor of the Senate that the long-delayed torture report had been made public.
She was backed up by Out Numbered host Andrea Tantaros, who said the country didn't need the CIA to be transparent because it is "awesome".
"The United States of America is awesome, we are awesome," she said. "The reason they want to have this discussion is not to show how awesome we are. This administration wants to have this discussion to show us how we're not awesome."
Fox News correspondent Jesse Watters also told the hosts of Out Numbered that the American people did not need to know about torture at the CIA because "people do nasty things in the dark especially after a terrorist attack."
"Senate Democrats, they're just trying to get one last shot in at Bush before they go into the minority," he said.
According to the Pew Research Center, in July 2004 a majority (53 per cent) of Americans said the use of torture to gain important information from suspected terrorists was "rarely or never justified".
Since then, however, opinion has shifted – with more Americans finding torture acceptable. In August 2011, a majority (53 per cent) said the use of torture was "often or sometimes justified", while 42 per cent said it would "rarely be justified" or "not be justified at all".
And in 2012, a YouGov poll of 1,000 adults revealed that 47 per cent believed that the use of torture against suspected terrorists who may know details about future terrorist attacks against the US was "always, or sometimes justified" – compared to 41 per cent who believed it was "rarely, or never justified".
Join our new commenting forum
Join thought-provoking conversations, follow other Independent readers and see their replies