Cleaner at US hotel secretly filmed rifling through possessions and 'trying to access laptop'
Viral video allegedly shows woman going through luggage as she cleans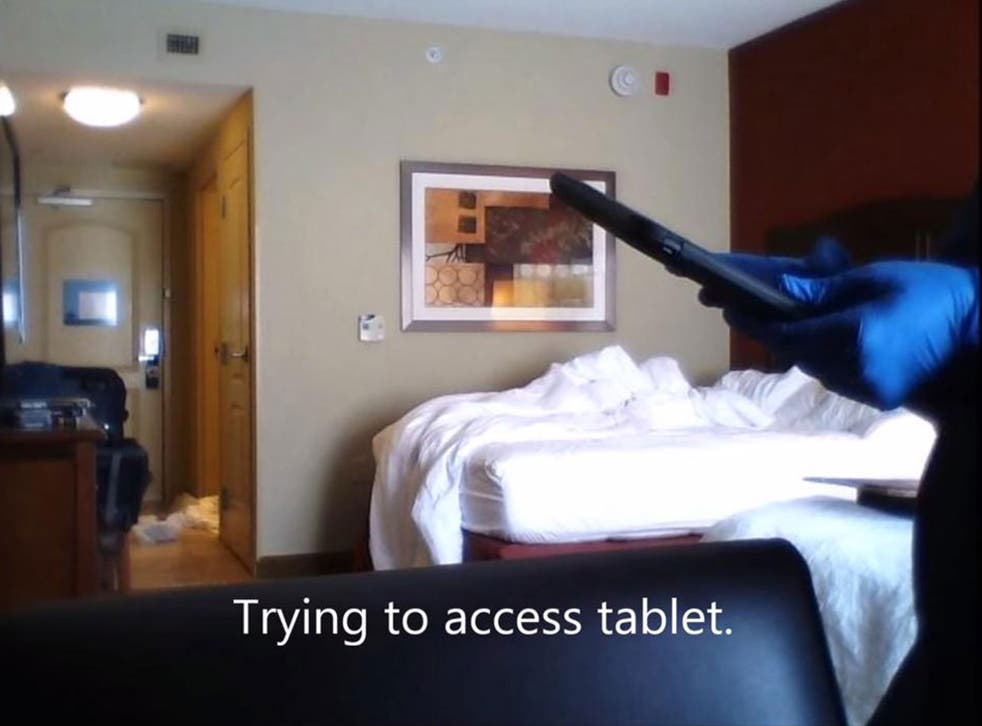 A man has released an unsettling video on YouTube purporting to show what happened when a hotel cleaner arrived to tidy his room.
YouTube user Vince Stravix left his laptop in his room and secretly filmed a woman as she cleaned.
The controversial viral video, entitled 'privacy in a brand-named hotel', has been viewed over two million times.
The footage, which Stravix claims was captured in a room at a hotel in the US, appears to show the cleaner rifling through his possessions, without stealing anything, and attempting to access his laptop. In the description he says all of his possessions were "laid out" in plain sight.
Stravix said the unidentified female cleaner first picked up one of his packages and inspected it.
She is then seen holding up his Play Station 3 games, looking at his PS3 console and holding his tablet, which Stravix said she was repeatedly trying to access.
The woman proceeds to open the lid of his suitcase and allegedly makes repeated attempts to start his laptop. She does not remove any of his possessions from the room at any point during the recording.
The video ends as the woman makes the bed, finishes cleaning, and leaves the room.
While some raised their own concerns about leaving personal items in hotel rooms, others questioned filming the cleaner's activities without her permission and then uploading it to be watched by millions.
Additionally, many comments stressed that while the woman did not take anything from his room or damage his property, she could still potentially lose her job because of the footage.
Some have speculated the video may even be the latest viral hoax.
Stravix has said he will not release the name of the hotel allegedly filmed, but has passed on the uncut video footage to management there.
Responding on YouTube, he said the point of his video was to "make people aware that even in a hotel room someone could rifle through your things without you knowing".
"This video was not uploaded to incite a witch-hunt or a boycott. Employees are never 100 per cent controllable and they never will be because people are not robots."
Join our new commenting forum
Join thought-provoking conversations, follow other Independent readers and see their replies