Colorado man tried to kill his toddler son by unbuckling his seatbelt and crashing car at 75mph
Nathan Weitzel, 29, told police he tried to kill the two-year-old because he couldn't handle the responsibility of fatherhood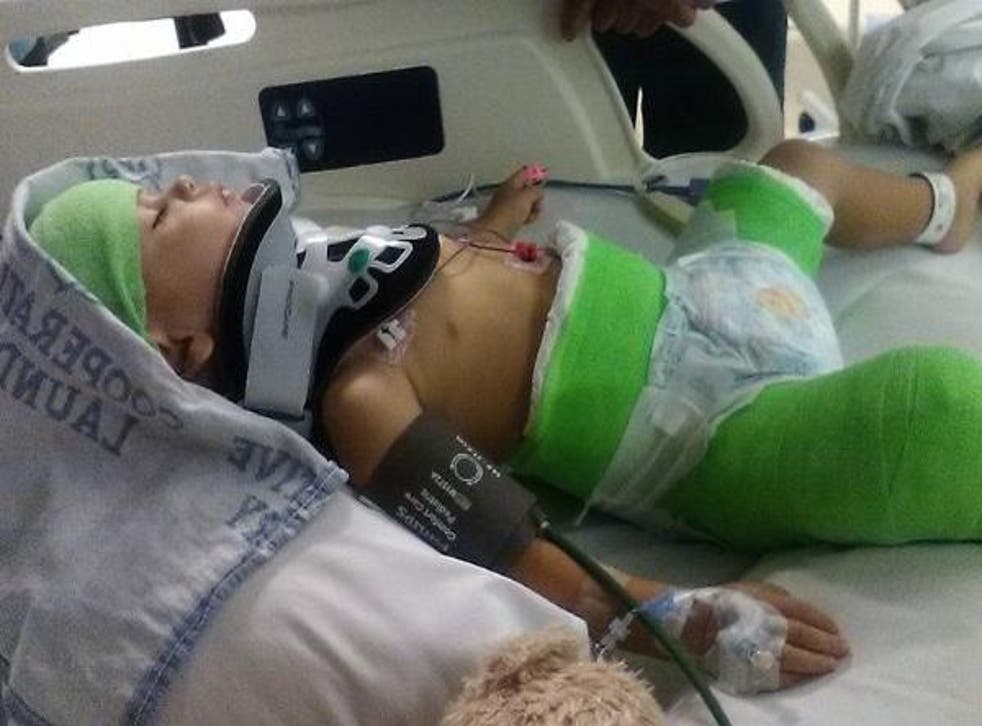 A Colorado man has confessed to the attempted murder of his toddler son, after he unbuckled the two-year-old's seatbelt and crashed his own car at approximately 75mph.
Nathan Weitzel, 29, told police he tried to kill his son, Isaiah, because he couldn't handle the responsibility of fatherhood. He was charged with attempted first-degree murder, child abuse, assault, criminal mischief, possession of a controlled substance and vehicular assault.
Isaiah is recovering from non-life-threatening injuries, including a concussion and a broken leg. He had stitches on his head, a neck brace and a will have cast on his lower body for at least the next two months.
According to court records, Weitzel took his son to the park in Centennial, a Denver suburb, on the morning of Sunday 21 August. While Isaiah was playing, his father sat and considered ways to kill his son. After leaving the park, police said, "he drove around looking for a good place to crash the car" and eventually plowed his vehicle into a parked car outside a local home at around 11am. As firefighters freed him from the wreck, he tried to slit his own throat with a sliver of smashed glass, the Denver Post reported.
Weitzel admitted he had used cocaine on the day of the crash. He had deliberately neglected to put the child in his carseat, later telling Arapahoe County police officers that he wanted to killed his son "because being a father was a big responsibility and he did not think he was man enough to raise a child."
Weitzel and Isaiah's mother, Nancy Lopez, live separately and the toddler spends weekends with his father. He was due to return to his mother's home on the afternoon after the crash occurred. Speaking to KUSA, Ms Lopez said Weitzel was "in the place that he should be," adding: "He needs to be in jail for a long time."
A GoFundMe page has been set up to help pay for Isaiah's treatment.
Join our new commenting forum
Join thought-provoking conversations, follow other Independent readers and see their replies