Colorado massacre: 'Batman' killer suspect James Holmes offers guilty plea to avoid death row
Lawyers hope for life sentence after cinema shootings that killed 12 people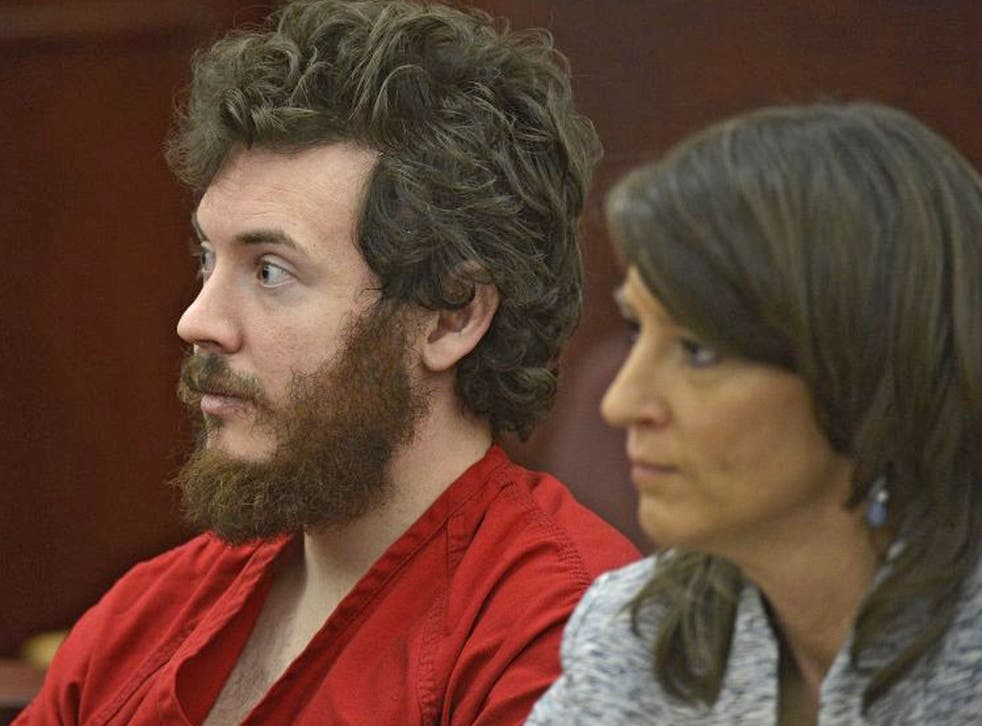 Lawyers for James Holmes, the suspect in the killing last year of 12 people during a midnight screening of a Batman film in a Colorado theatre last year, have offered to have him plead guilty if prosecutors decide against seeking the death penalty.
Under the offer, Mr Holmes, who is 25, would spend the rest of his life behind bars, thus bringing the case stemming from the shooting at the Century 16 cinema in Aurora to a "speedy and definite" conclusion, according to a court filing yesterday by the suspect's lawyers.
Prosecutors are expected to announce their response on Monday. They "may choose to pursue the death penalty", Mr Holmes's lawyers wrote, adding: "If the prosecution elects not to pursue the death penalty, it its Mr Holmes's position that this case could be resolved on 1 April."
Earlier this month, the judge presiding over the case entered a not guilty plea on behalf of Mr Holmes after his lawyers asked for a delay in the case. Judge William Sylvester left the door open for the defence to enter a plea of not guilty by reason of insanity – a route which, if pursued by Mr Holmes and team, would lead to a psychiatric evaluation of the suspect to determine if he is fit to stand trial.
The judge has set a date of 5 August for the trial to start.
The killings last July shook the country, and left dozens wounded. Twelve people died in the attack. Jason Oviatt, a police officer who was among the first to arrive at the scene after the killings, has said Mr Holmes, who was a graduate student, looked "relaxed" and "detached" when he apprehended outside the cinema.
"He was very, very relaxed," Officer Oviatt said at a preliminary hearing earlier this year, recalling how he initially thought that Mr Holmes was an officer himself because he was wearing a helmet, body armour and a gas mask. "He seemed very detached from it all."
Another officer at the hearing, Justin Grizzle, described the scene inside the cinema, where the a screening of The Dark Knight Rises Batman film was taking place. The movie, he said, was still playing, and there was so much blood on the floor that he nearly slipped.
Join our new commenting forum
Join thought-provoking conversations, follow other Independent readers and see their replies