Colorado shooting: Suspect Robert Dear appears before judge by video link and is told he could face death penalty
The 57-year-old appeared via video link from jail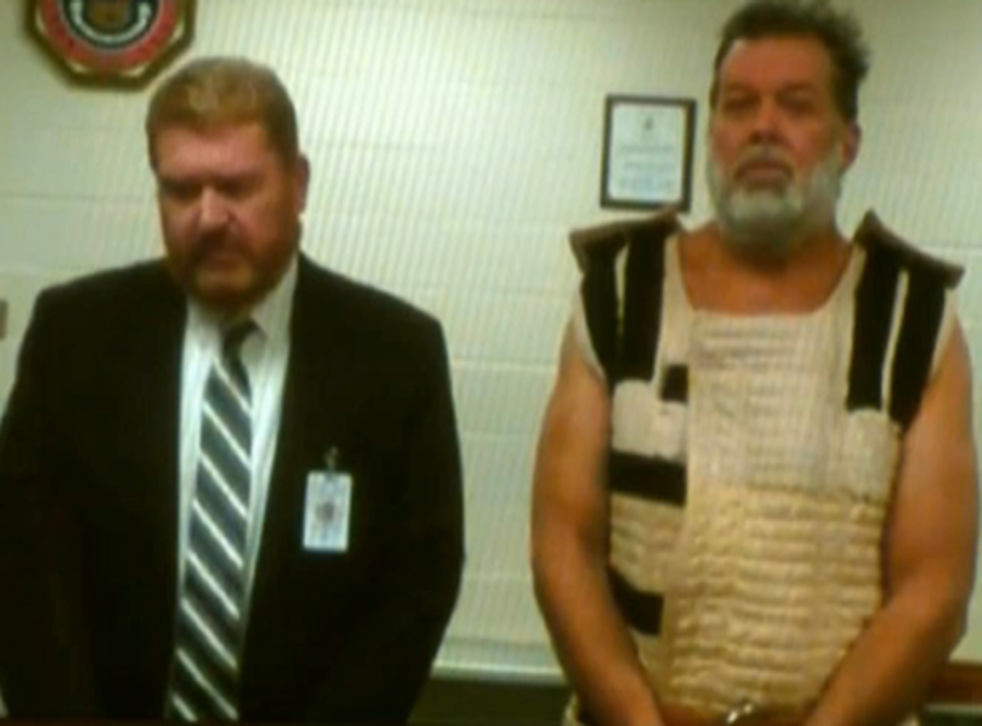 Bearded and bedraggled and wearing a bullet-proof bib, the man accused of attacking a Colorado abortion clinic and killing three people, has appeared before a judge and was told he could face the death penalty.
Robert Dear, 57, made his first appearance - via video link from jail - since Friday's six-hour assault on Friday, during which he also injured another half-dozen people.
He and his lawyer were told he was being held on suspicion of first degree murder. Formal charges are expected to be brought next week.
Asked by the judge if he had any questions, he said: "No questions".
Planned Parenthood said reports that Mr Dear told investigators "no more baby parts" after his arrest showed he was acting on an anti-abortion agenda.
However, during his brief appearance, no mention was made of the motivation behind the attack.
Last Friday's rampage is believed to have been the first deadly attack on a US abortion provider in six years. The Colorado Springs centre has been targeted for protests by anti-abortion activists.
Join our new commenting forum
Join thought-provoking conversations, follow other Independent readers and see their replies