Colorado Springs shooting: Barack Obama condemns attack and says 'enough is enough'
President calls for stronger gun restrictions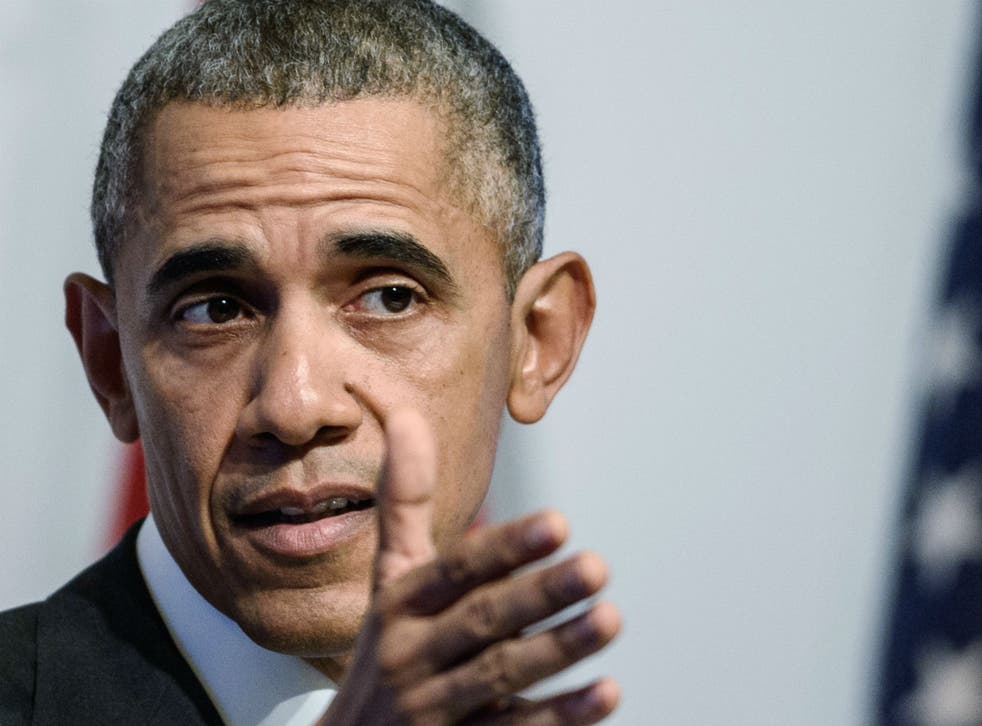 President Barack Obama has condemned a shooting which killed three people and injured a further ten at a Planned Parenthood clinic in Colorado.
"Enough is enough," Mr Obama said in a statement after a gunman shot three people at the centre in Colorado Springs, according to Associated Press.
Mr Obama said the shootings show how urgent it is that the US needs "to do something about the easy accessibility of weapons of war" for "people who have no business wielding them," according to The Guardian.
"We don't yet know what this particular gunman's so-called motive was for shooting 12 people, or for terrorising an entire community.
"What we do know is that he killed a cop in the line of duty, along with two of the citizens that that police officer was trying to protect. We know that law enforcement saved lives, as so many of them do every day, all across America. And we know that more Americans and their families had fear forced upon them."
Colorada Planned Parenthood shooting

Show all 7
The shooter has been named as Robert Dear, with the Planned Parenthood director calling it a case of "domestic terrorism".
Join our new commenting forum
Join thought-provoking conversations, follow other Independent readers and see their replies