Congressman Adam Kinzinger attacks Planned Parenthood on live TV during shooting at Colorado Springs clinic
Adam Kinzinger said he would 'fully expect an apology' from Planned Parenthood if they were not the target of the shooting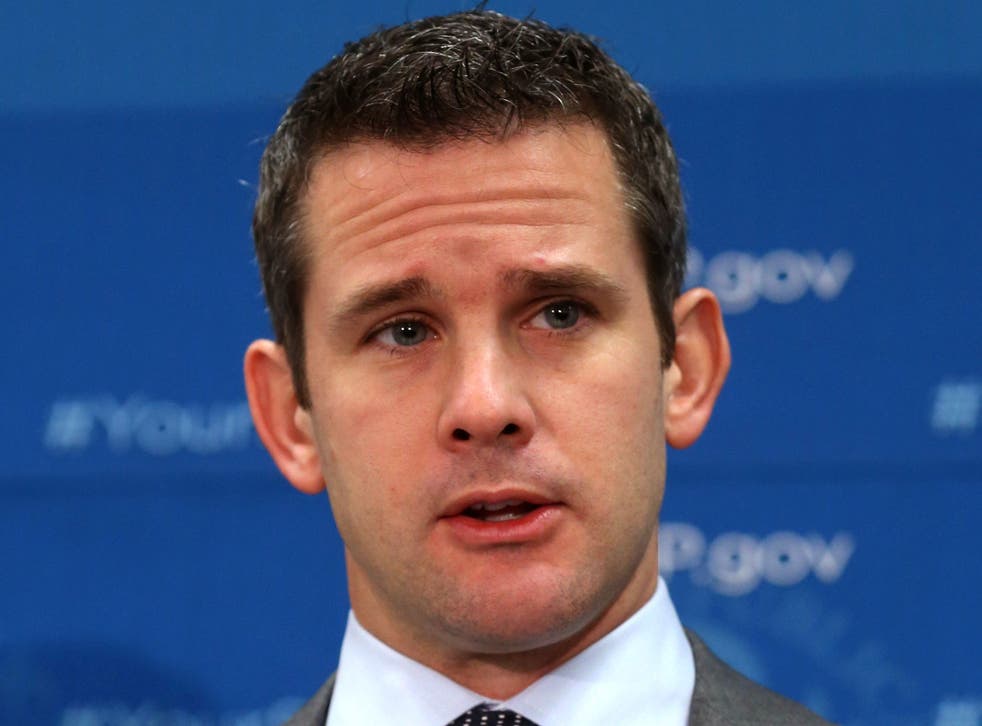 An American congressman attacked Planned Parenthood on live TV as a gunman engaged in an hour-long standoff with authorities at one of the women's healthcare clinics in Colorado, in which thre people were killed.
Adam Kinzinger, a Republican member of the US House of Representatives, criticised Planned Parenthood's statement about the incident as "very premature", while speaking to CNN as the shooting took place.
Vicki Cowart, president and CEO of Planned Parenthood of the Rocky Mountains, said as the incident unfolded: "Our hearts go out to everyone involved in this tragic situation. Planned Parenthood has strong security measures in place, works closely with law enforcement agencies, and has a very strong safety record."
Mr Kinzinger said he would "fully expect an apology" from Planned Parenthood if it became clear they were not the target of the shooting.
Mr Kinzinger demanded the apology, despite the fact Planned Parenthood acknowledged they "don't yet know if Planned Parenthood was in fact the target of this attack."
The congressman also referred to series of secretly taped videos purporting to show Planned Parenthood executives selling off fetal tissue.
Colorada Planned Parenthood shooting

Show all 7
"We saw these barbaric videos, and that was something many of us have a legitimate concern about," said Mr Kinzinger.
Analyses by three teams of forensic experts revealed the videos, released by anti-abortion group the Centre for Medical Progress, where severely manipulated and misleading.
The suspected gunman who opened fire in the Planned Parenthood clinic was arrested on Friday after engaging in shootings with authorities during an hour-long standoff which killed three people and wounded nine others.
A police officer with University of Colorado in Colorado Springs was among those killed in the rampage, police said. Two civilians also died and nine other people, including five police officers, were wounded.
The alleged gunman has since been identified as Robert Lewis Dear of North Carolina.
Mr Kinzinger speculated the attacker "has a mental-health issue that's to some level psychotic and crazy," despite authorities saying they remain uncertain about the motives for the attacks.
Mr Kinzinger added: "If he is [targeting Planned Parenthood], he is taking a legitimate disagreement with a practice and turned it into an evil response."
Commentators took to Twitter, condemning CNN for inviting the politician to speak during the shooting:
Mr Kinzinger is a "pro-life" supporter and "voted yes on banning federal health coverage that includes abortion".
Earlier this year on WROK radio station he said of Planned Parenthood: "I mean it's Nazi Germany. You think of the doctors in the concentration camps experimenting on their victims. It's kind of reminiscent of that."
Join our new commenting forum
Join thought-provoking conversations, follow other Independent readers and see their replies