Construction begins on huge observatory tower in Amazonian basin to monitor climate change
Scientists hope the project will help answer questions on climate change by monitoring air movements over the rainforest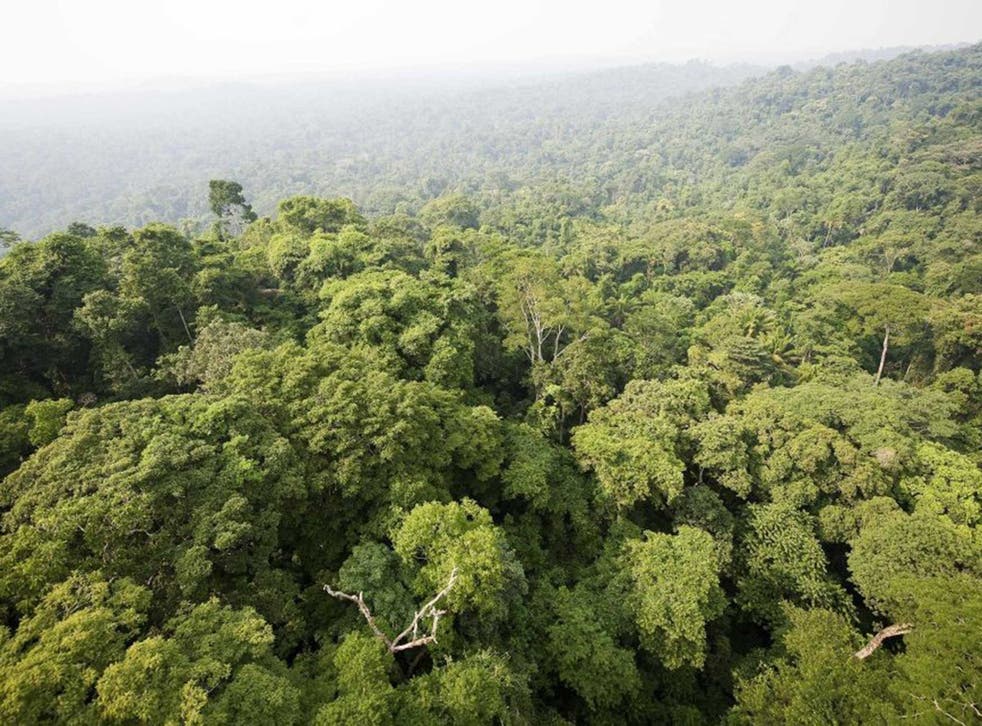 Brazil has started construction of a huge observation tower in the Amazonian basin to monitor climate change.
The Amazon Tall Tower Observatory will measure 325m high. It will gather data on greenhouse gases aerosol particles and the weather in the Amazon rainforest.
Scientists hope the construction, built using steel brought thousands of kilometres from southern Brazil, will help them better understand the sources of greenhouse gases in order to effectively combat climate change.
The impressive height of the tower should allow the environmental scientists to investigate the alteration and movement of air masses through the forest over a distance of several hundred kilometres.
The project, costing just over eight million euros, is a joint venture started in 2009 between Germany's Max-Planck-Institute for Chemistry, Mainz and Brazil's National Institute of Amazonian Research.
In pictures: Changing climate around the world

Show all 15
"The measurement point is widely without direct human influence, and therefore ideal to investigate the meaning of the forest region for the chemistry and physics of the atmosphere," said Jurgen Kesselmeier, the project coordinator for the German side, on the Max Planck Institute for Chemistry in Mainz website.
Almost 60 per cent of the Amazonian rainforest is in Brazilian territory. As a whole the Amazon represents over half of the world's remaining rainforest, and is the most biodiverse tropical rainforest in the world, with an estimated 390 billion individual trees.
Between 1991 and 2000 the total area of forest lost to deforestation in the Amazon rose from 415,000 to 587,000 square kilometres.
"The tower will help us answer innumerable questions related to global climate change," Paulo Artaxo, from the University of Sao Paulo and project coordinator for the Brazilians said to the BBC.
The Amazon Tall Tower Observatory will be integrated into smaller preexisting towers in the area.
Join our new commenting forum
Join thought-provoking conversations, follow other Independent readers and see their replies