Coronavirus: Drone patrol to enforce social distancing is scrapped over privacy concerns
The pilot program was announced earlier this week
Dave Maclean
New York
Saturday 25 April 2020 17:30 Comments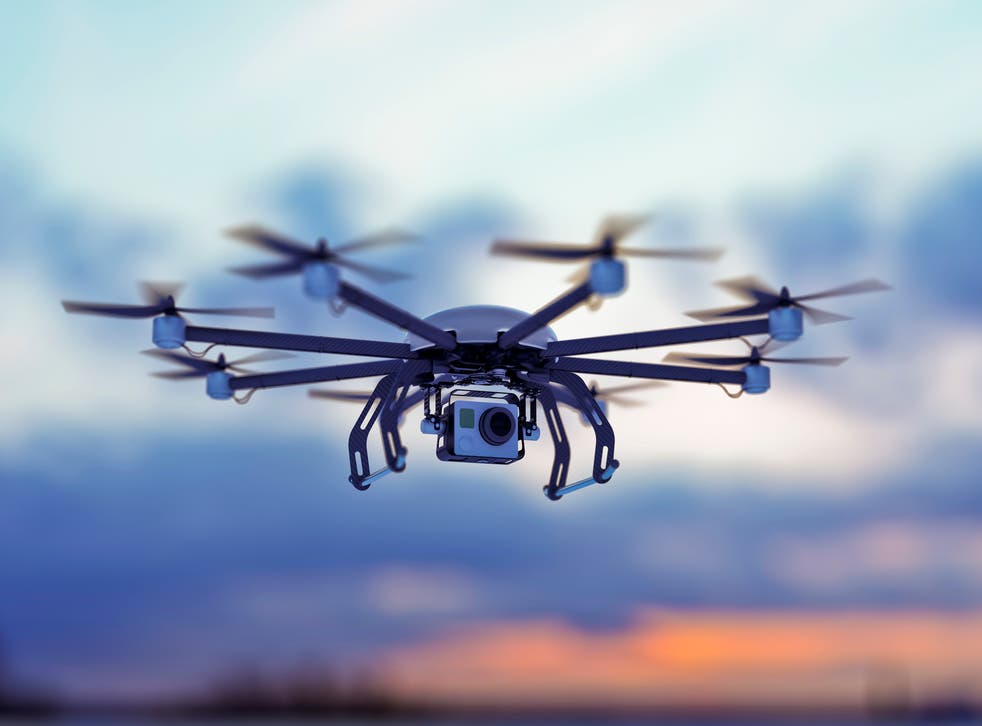 A controversial eye-in-the-sky drone programme to enforce social distancing and monitor people for coronavirus symptoms has been grounded before its first flight.
The police department's plans sparked uproar in the Connecticut town of Westport, and now won't even get off the ground.
The pilot program was announced earlier in the week in partnership with Dragonfly, a health care data service.
But the plans were shot down over privacy concerns. Local politician Jim Marpe said: "In our good faith effort to get ahead of the virus and potential need to manage and safely monitor crowds and social distancing in this environment, our announcement was perhaps misinterpreted, not well-received, and posed many additional questions.
"We heard and respect your concerns and are therefore stepping back and re-considering the full impact of the technology and its use in law enforcement protocol."
Westport resident Michael Picard said: "The decision by the Westport Police Department to scrap their drone program is a victory for the people and civil liberties, especially in a time of overreach."
The ACLU's David McGuire said: "We are not hearing a cry for new surveillance technologies. The urgent need at the moment, according to public health experts, is to ramp up testing capability, suppress transmission through social distancing measures, and support our hospitals as they face an influx of patients."
Register for free to continue reading
Registration is a free and easy way to support our truly independent journalism
By registering, you will also enjoy limited access to Premium articles, exclusive newsletters, commenting, and virtual events with our leading journalists
Already have an account? sign in
Join our new commenting forum
Join thought-provoking conversations, follow other Independent readers and see their replies