Coronavirus patients in Kentucky forced to wear ankle tags after refusing to self-isolate
Any violations may result in arrest and criminal charges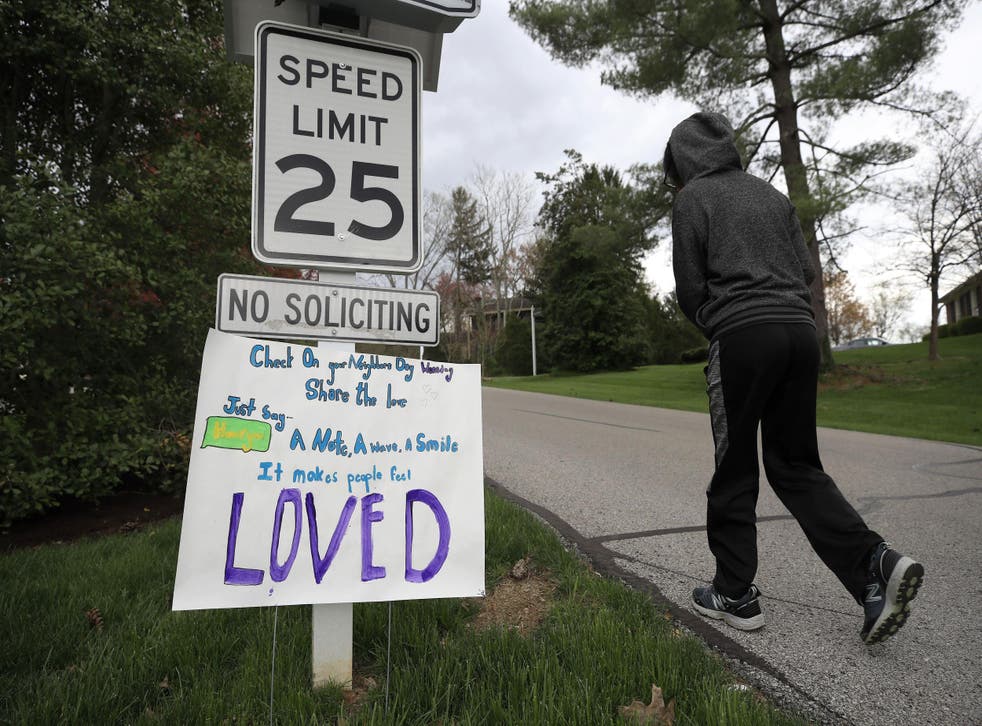 Two coronavirus patients have been ordered to wear location-tracking ankle bracelets after refusing to follow medical advice to self-isolate.
A family member of one of the patients was also ordered to wear one of the devices in Louisville, Kentucky.
Judge Charles Cunningham ordered two relatives to wear ankle monitors late last month after they both refused to stay indoors - despite one of them testing positive for the virus.
The third was issued in the past few days when a local who had tested positive for coronavirus refused to self-isolate.
Any violations may result in arrest and criminal charges.
The judge told the Courier-Journal: "It's something we're all feeling our way through. We're trying to figure out how this should be done."
Amy Hess, the city's chief of public services, said the house arrest approach is useful when it comes to enforcing social distancing.
"The home incarceration program is well-suited for this," she said.
"It provides us with the proper amount of distancing. We can monitor activity after the device gets affixed to them ... to make sure they're not further affecting the community."
But concerns have been raised about the ethics of the move.
Tracy Dotson, spokesman for the union that represents Metro Corrections workers, questioned the ethics of using tracking devices on residents who have not been charged with a crime.
"Our mandate is once people are charged with a crime, we're to do whatever it is we do with them.
"These people aren't charged with a crime," he said. "For my people on the ground, that's a concern for them."
Register for free to continue reading
Registration is a free and easy way to support our truly independent journalism
By registering, you will also enjoy limited access to Premium articles, exclusive newsletters, commenting, and virtual events with our leading journalists
Already have an account? sign in
Register for free to continue reading
Registration is a free and easy way to support our truly independent journalism
By registering, you will also enjoy limited access to Premium articles, exclusive newsletters, commenting, and virtual events with our leading journalists
Already have an account? sign in
Join our new commenting forum
Join thought-provoking conversations, follow other Independent readers and see their replies