Couple lose custody of children because they have 'limited cognitive abilities'
Father alleges his daughter 'doesn't have the instincts to be a mother'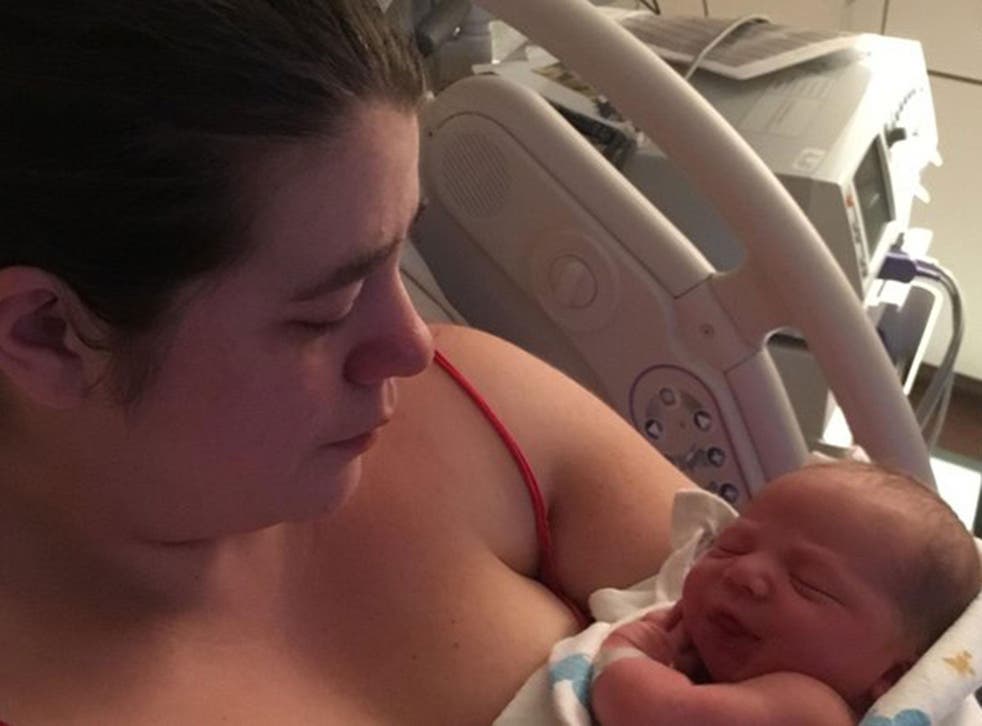 A couple are fighting a protracted legal battle after they lost custody of their children because they have "limited cognitive abilities".
Amy Fabbrini, 31, and Eric Ziegler, 38, have been trying to prove to the state of Oregon for nearly four years that they are intellectually capable of raising their children.
The state's Department of Human Services removed their eldest son, Christopher, shortly after he was born, because both parents had "limited cognitive abilities that interfere with [their] ability to safely parent the child," The Oregonian reports.
Five months ago, they took their second son, Hunter, directly from hospital after he was born.
Members of the family alerted the authorities when Ms Fabbrini brought Christopher to her father's home, where she was also looking after her 6-year-old twins from a previous marriage.
Child welfare records accused Mr Ziegler of "sleeping with the baby on the floor and [having] almost rolled over on him," as well as being "easily frustrated" and saying he "often forgets to feed his dog."
Ms Fabbrini's father, Raymond Fabbrini, told The Oregonian: "She doesn't have the instincts to be a mother."
He added: "Me and Amy were never close. She got me mad so many times. She wouldn't do nothing."
Psychological tests said Ms Fabbrini had an IQ of about 72, placing her at the "extremely low to borderline range of intelligence". Mr Ziegler was given an IQ of around 66, putting him in the "mild range of intellectual disability".
The average IQ is between 90 and 110.
An advocator for the couple, Sherrene Hagenbach, said: "They are saying they are intellectually incapable without any guidelines to go by."
No domestic abuse or neglect was found in the case.
Ms Hagenbach added: "They're saying that this foster care provider is better for the child because she can provide more financially, provide better education, things like that.
"If we're going to get on that train, Bill Gates should take my children. There's always somebody better than us, so it's a very dangerous position to be in."
World news in pictures

Show all 50
Ms Hagenbach started a petition, which has over 1,600 supporters, to return Christopher and Hunter to Ms Fabbrini and Mr Ziegler's care.
"I quickly discovered that this family had no problem at all taking care of their son. They showed loving attention, were attentive to his needs, and at this point had been fighting faithfully in court for almost three years to prove to CPS that they were capable and loving parents."
Ms Hagenbach, board member of Healthy Families of the High Desert, added: "In my professional opinion, after multiple sessions observing Amy and Eric interact with their son for hours on end, I found no reason they should have had their child taken from them and placed in the State's care.
"Any reasonably trained and educated CPS worker should have arrived at the same conclusion, as I documented in the session notes of every visit.
"The couple demonstrated competent parenting skills with Christopher, had no history of abuse or neglect, and expressed a deep desire to have Christopher returned to them to raise him along with the mother's twin boys."
Join our new commenting forum
Join thought-provoking conversations, follow other Independent readers and see their replies