Cuba-US relations: It's a brutal, oppressive regime and we need to continue to fight it, say political exiles in America
Cuban refugee: "I tell my story to keep it alive. The fight for freedom is not over"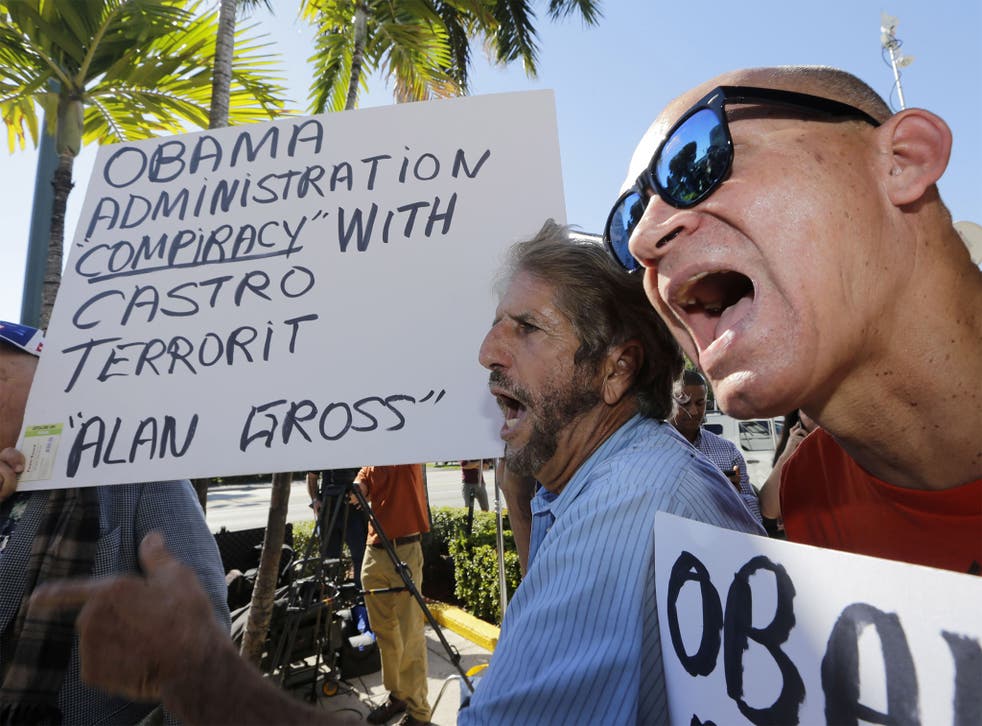 Jose Azel travelled across the Florida Strait to Miami in 1961. The then 13-year-old Cuban was one of 14,000 Cuban children who left their home country as part of mass refugee movement Operation Pedro Pan.
Like thousands of parents in Cuba, his father feared that the communist government would take his son away from his family, or worse. Mr Azel left Havana unaccompanied and without a word of English. He never saw his family again.
Now a research associate at the University of Miami's Institute for Cuban and Cuban American Studies, Mr Azel writes and speaks out against Cuba's communist regime. "I think of myself as a political exile rather than an immigrant and a political exile does not return until the conditions that brought about that exile have changed," he told The Independent yesterday from Miami. "It's still a brutal, oppressive regime and we need to continue to fight it."
In pictures: Timeline of US and Cuba relations

Show all 19
The decision to strengthen ties between the US and Cuba announced yesterday, has left the thousands of Cubans living in Florida with mixed emotions, says Mr Azel. "As far as I'm concerned it's not going to change anything," he says. "Cuba hasn't shown any sign of giving in to democracy and it certainly won't bring freedom any time soon."
In recent years, the Cuban government has relaxed laws preventing Cuban citizens acquiring passports to travel abroad. Nationals can now buy and sell their own properties and be self-employed in any one of around 200 approved occupations. But the economy is far from booming and for Mr Azel, changes in Cuba are merely cosmetic.
An expert on Cuba's politics and economy, he began his adult life as a rebellious teenager in an underground anti-communist movement. "My father was scared that I would end up killed for fighting, which is why he decided to send me away to the US. I understood what was happening, but none of us thought it would last more than a few months. That was 56 years ago."
While many of the 14,000 child refugees were taken into orphanages and foster homes, Mr Azel worked to earn a living and eventually went back to school. "I began life very early," he said. "That first week in school I didn't know whether I was in a history class or a geography class – the only thing I understood was math [sic] because I recognised the numbers. But I worked hard, earned my PhD and became successful in business."
He now dedicates his time to teaching others about life in a communist state and still makes time for friends met 56 years ago during the exodus. "I have some very close friends who came over from Cuba with me," he said. "We try to get together and talk about our experiences, stay close and provide that important network. My colleagues and I publish our stories to keep them alive. People need to know what happened but more importantly that the fight for freedom is still not over."
Join our new commenting forum
Join thought-provoking conversations, follow other Independent readers and see their replies