Cuba-US relations: Who are the Cuban Five? National heroes or dangerous spies?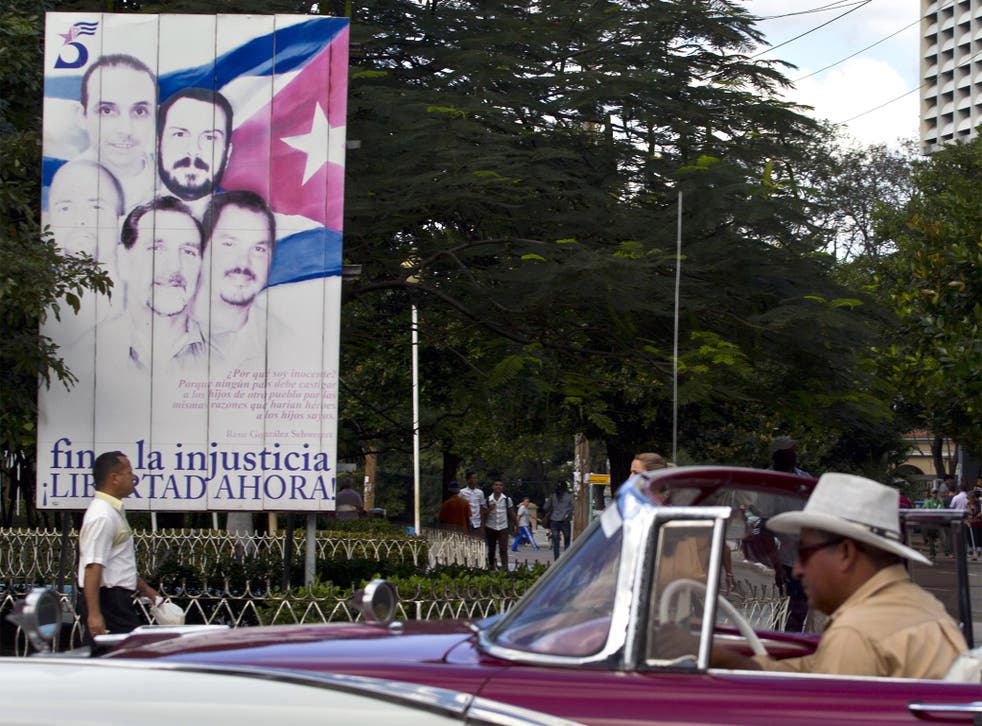 In Cuba, their case is nothing short of a cause célèbre. The faces of the Cuban Five fill murals and their struggle has become embedded within popular culture. To the United States, however, they have always been dangerous spies.
Gerardo Hernández, Antonio Guerrero, Ramón Labanino, Fernando González, and Rene González – were detained in Florida in 1998 accused of spying on senior figures among anti-Castro expatriots. Cuba denied they were intelligence operatives and at their trial, the men insisted they were only monitoring anti-Cuban groups and were not spying on the US.
A report in The Washington Post said that while Cuban intelligence officers had operated in the US for years. But after 1996, when Cuban fighters shot down two planes carrying US citizens working with the exile group Brothers to the Rescue, Washington began a crackdown. The five were convicted in 2001 and given sentences ranging from 15 years to life.
Hernandez, had been serving a life sentence on charges of conspiracy to murder relating to the 1996 plane attacks.
Rene Gonzalez, a dual US-Cuban national, became the first of the five to go free, in October 2011, after about 13 years behind bars. In 2013, a judge allowed him to return to Cuba and renounce his US citizenship. Fernando Gonzalez, who is not related to Rene, was released last February after more than 15 years, and deported to Cuba.
In an address on Wednesday, President Raul Castro said the three remaining prisoners had already returned. "Gerardo, Ramon and Antonio arrived in our homeland today," he said. "It is a cause of enormous joy to their families and all our people."
In pictures: Timeline of US and Cuba relations

Show all 19
Join our new commenting forum
Join thought-provoking conversations, follow other Independent readers and see their replies