Darkode: FBI shuts down notorious online forum and cracks 'cyber hornet's nest of criminal hackers'
The investigation involved police in at least 20 countries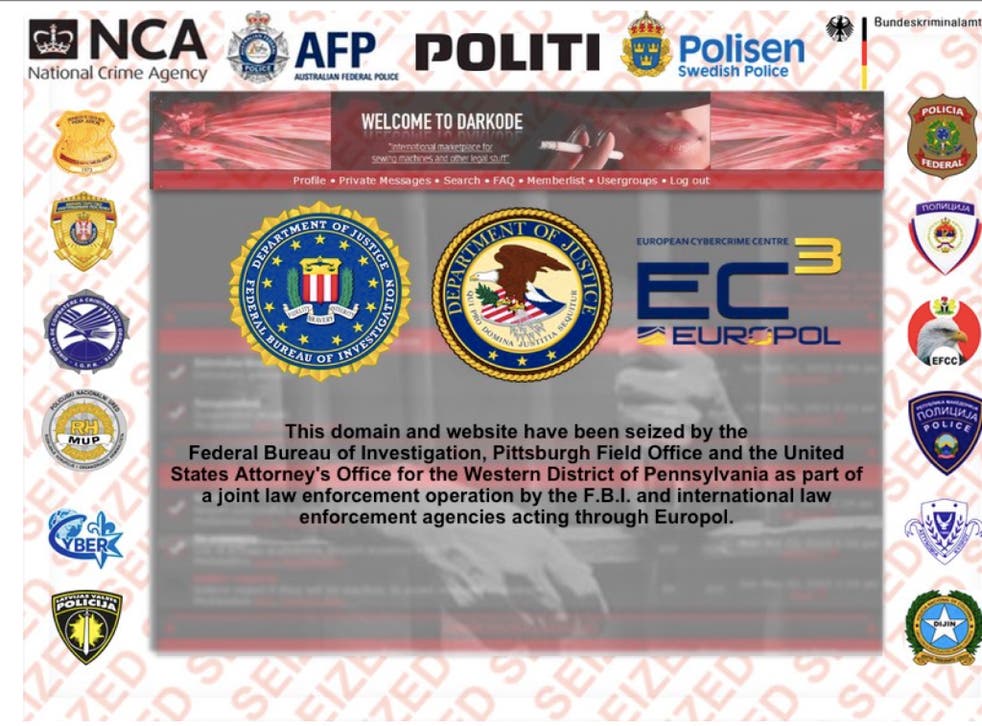 A notorious hacking forum used by the Lizard Squad and other groups accused of cybercrime, has been shut down following an investigation spanning 20 counties.
The US Justice Department said on Wednesday it had shut down the Darkode online forum and charged 12 people allegedly linked to the site. Investigators in Europe said 28 people had been arrested, including a 26-year-old man from the British city of Coventry. This brought the total to 70.
US federal prosecutor David Hickton said Darkode was a "cyber hornet's nest of criminal hackers".
"Of the roughly 800 criminal internet forums worldwide, Darkode represented one of the gravest threats to the integrity of data on computers in the United States and around the world and was the most sophisticated English-speaking forum for criminal computer hackers in the world," he said.
"Through this operation, we have dismantled a cyber hornets' nest of criminal hackers which was believed by many, including the hackers themselves, to be impenetrable."
Cybercriminals used Darkode to trade stolen data as well as hacking and spam tools and services, and methods for cyberattacks on governments and companies, Reuters said. It was an invitation-only website, hidden by well protected Internet servers.
Among those who used the forum was the Lizard Squad, a group of hackers that apparently attacked both Sony and Microsoft earlier this year.
The darkode.com website on Wednesday showed logos of various law enforcement agencies and a notice saying the domain had been seized by the FBI as part of an investigation with international agencies.
In addition to the arrest in Coventry, the UK's National Crime Agency said an address in Paisley, Scotland, had been searched and material removed for examination. It said that five other suspected members of the site had previously been arrested.
The FBI and the US federal prosecutor's office in Pittsburgh led the investigation, known as Operation Shrouded Horizon. It included authorities from Europol and 20 countries in Europe and Latin America as well as Israel, Nigeria and Australia.
The Justice Department said 12 people were charged, mostly in the United States, in what it called the largest coordinated international law enforcement effort ever directed at an online cybercriminal forum.
Among those charged was Johan Anders Gudmunds of Sollebrunn, Sweden, known as Synthet!c, who the Justice Department said was Darkode's administrator. Residents of Pennsylvania, New York, Florida, Indiana, Wisconsin, Louisiana, Slovenia, Spain and Pakistan also were indicted.
Those charged are accused of crimes including conspiring to commit computer fraud, wire fraud and money laundering, selling and using malware programmes that could steal data from computers and cellphones.