The death of Eric Garner is the turning point that Ferguson never was
60% of Americans believe the officer involved should have been indicted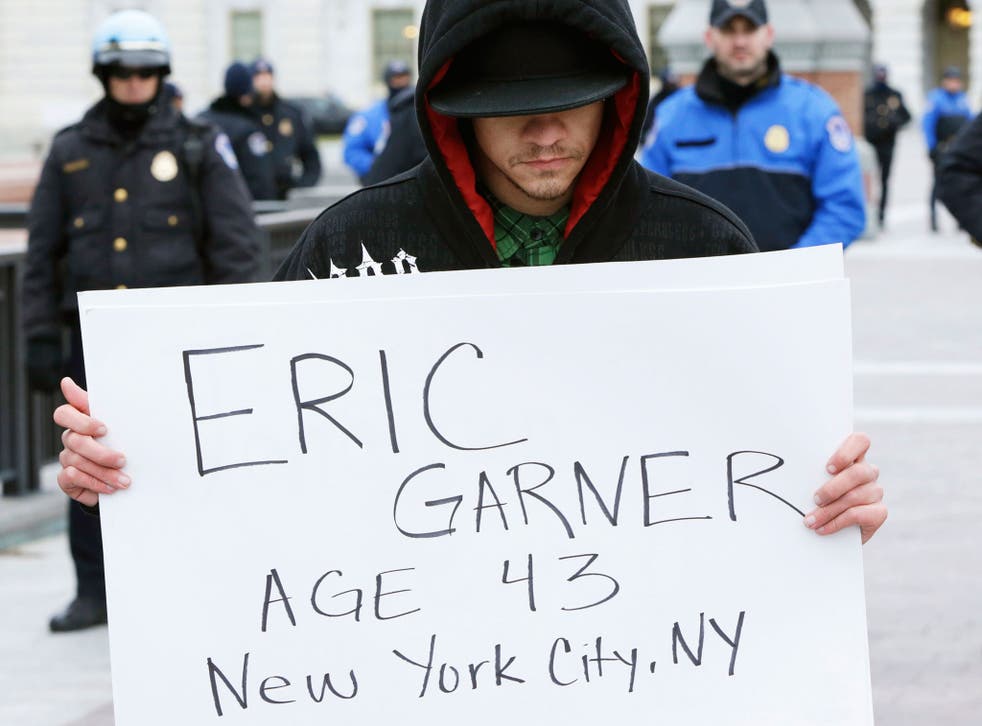 The crisis in Ferguson, Missouri, has captured America's attention for the better part of the past four months. But in just a few short days in the national news, Eric Garner has become the political rallying point that Ferguson never has.
A new poll shows considerably more unhappiness with the lack of an indictment in Garner's case than in the one in Ferguson. And, perhaps most important as far as its impact goes, that unhappiness is significantly less connected to a person's race.
The Selzer and Company poll for Bloomberg News finds that 60 percent of Americans disagree with the lack of an indictment against officer Daniel Pantaleo, whose chokehold apparently led to Garner's death in July. For comparison's sake, just 36 percent say they disagree with the lack of an indictment against officer Darren Wilson in Ferguson.
Although 40 percent disagree "strongly" with there being no indictment in Garner's case, just 24 percent say the same about the case in Ferguson. And in Ferguson, there's majority support - 52 percent - for no indictment.
A Washington Post/ABC News poll last week showed a closer split on Ferguson, with 48 percent agreeing with the grand jury and 45 percent disagreeing.
In pictures: Protests over death of Eric Garner

Show all 30
So basically, Americans as a whole favor no indictment in Ferguson. In Garner's case, they overwhelmingly think there should have been one. And in fact, just one quarter of Americans agree with the grand jury's decision not to indict.
The differences in the two cases are almost completely because of whites.
In both cases, nine in 10 African Americans say they disagree with the decision. Although just 25 percent of whites disagree with the decision in Ferguson, a majority (52 percent) disagree with the decision in Garner's case.
There isn't quite consensus - about one third of whites agree with the lack of indictment in Garner's case - but that's far less than the 64 percent of whites who sided with the lack of indictment in Ferguson.
The Washington Post has written before about why the Garner case hasn't split the country along racial and party lines like Ferguson has. Basically, the political and racial disagreement in Ferguson was all about the still-unclear sequence of events that preceded the death of unarmed black teenager Michael Brown; it actually had little to do with politics, per se. In the Garner case, there is a video, leading to less debate about the particulars of precisely what happened.
As this poll shows, that is much more conducive to building consensus. And when it comes to taking action in response - action of any kind - that kind of bipartisan and biracial consensus makes it significantly more likely.
Of course, getting both parties and Americans of all races to agree on what kind of action should be taken is another question entirely.
© The Washington Post