From diplomatic relations to the internet: What does the US-Cuba shake-up mean?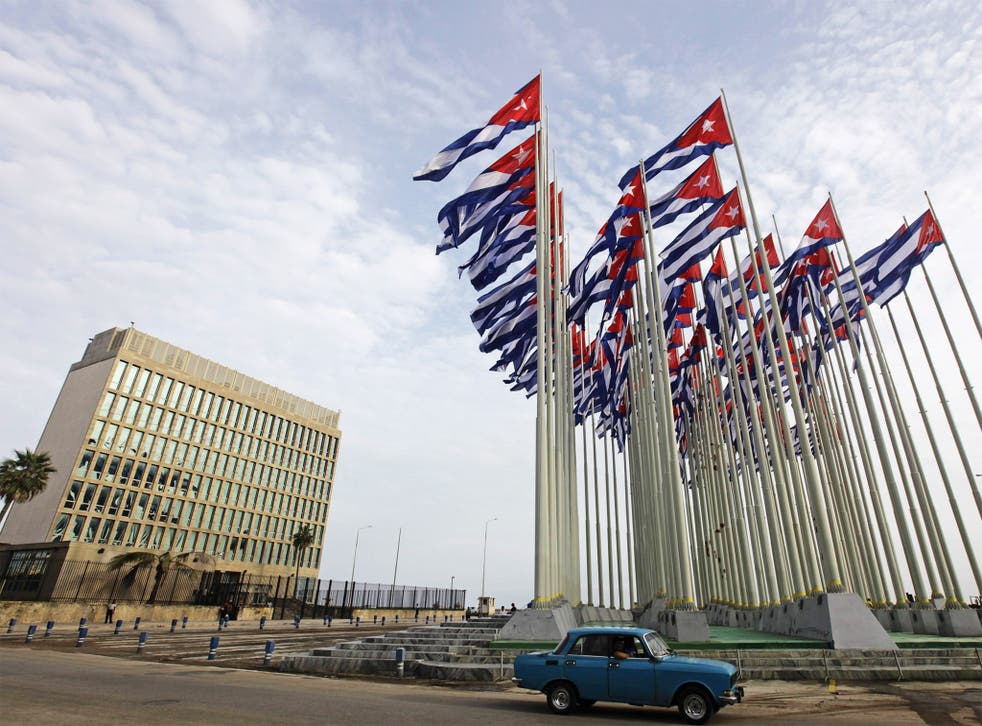 Washington has said it plans to reopen full diplomatic relations with Cuba and ease restrictions that were imposed in 1961. But what does this mean?
Diplomatic relations
Barack Obama has instructed Secretary of State John Kerry to initiate discussions with Cuba about re-establishing diplomatic relations, which were cut in January 1961. The US hopes to open a full embassy in Havana. It currently operates an "interests section", technically from the premises of the Swiss Embassy. A senior US official to travel to Cuba in 2015 for US-Cuba migration talks.
Travel
This is the moment that 11 million Cuban and 300 million Americans have dreamed of for decades - and the moment that the leaders of dozens of other Caribbean islands have dreaded. President Obama has vowed to chart "a new course on Cuba" - overturning half a century of an economic embargo that proved painful for both sides yet was ultimately ineffective in toppling the Castro regime.
Initially, the steps outlined by the US leader look relatively small: legitimate visitors to the island will now be able to return with Havana Club rum and Havana cigars. But the genie is now out of the bottle: when the dust has settled on the prisoner swaps and diplomatic rapprochement the most significant effect will be on travel, transforming the tourist geography of the Caribbean. Those of the 300 million Americans who want a tropical island holiday are likely to head for Cuba, rather than flying over it to less interesting and beautiful places - all of which will cause dismay in islands from Aruba to Jamaica.
(Simon Calder)
In pictures: Timeline of US and Cuba relations

Show all 19
Banking
US institutions will be able to open correspondent accounts at Cuban financial offices to facilitate processing of authorised transactions. Crucially, American credit cards may now legally be used in Cuba.
The US bank accounts of Cuban nationals who have moved outside of Cuba will be unblocked.
Prisoner release
The US has released three Cubans convicted of spying. Gerardo Hernandez, Luis Medina, and Antonio Guerrero, the three remaining members of the so-called Cuban Five were released on Wednesday morning. Meanwhile, two Americans, Alan Gross, a contractor with USAid who had been held by Cuba for five years, and an unidentified Cuban who had worked for US intelligence and was jailed by Cuba, were also released.
Business
The US will make it easier for Americans to obtain licenses to do business in Cuba, officials said.
Licensed travelers can bring back $400 in Cuban goods, including up to $100 in tobacco and alcohol for personal use.
The overall trade ban can only be lifted by Congress, but Mr Obama said he was ready for a conversation on the issue.
Remittances
US will be permitted to send up to $2,000 per quarter to Cuban nationals and humanitarian projects, an increase from $500. Licenses will no longer be required.
Internet
US will increase efforts to make internet access more available and affordable. Only five per cent of Cubans have access to the internet and costs are prohibitive. Telecommunications providers will be permitted to establish commercial infrastructure.
Join our new commenting forum
Join thought-provoking conversations, follow other Independent readers and see their replies