Discovery Girls magazine apologises for article on how 8-year-old girls can look good in a swimsuit
The article matched swimsuits with 'body types' and advised girls aged 8 to 12 on how to 'add curves'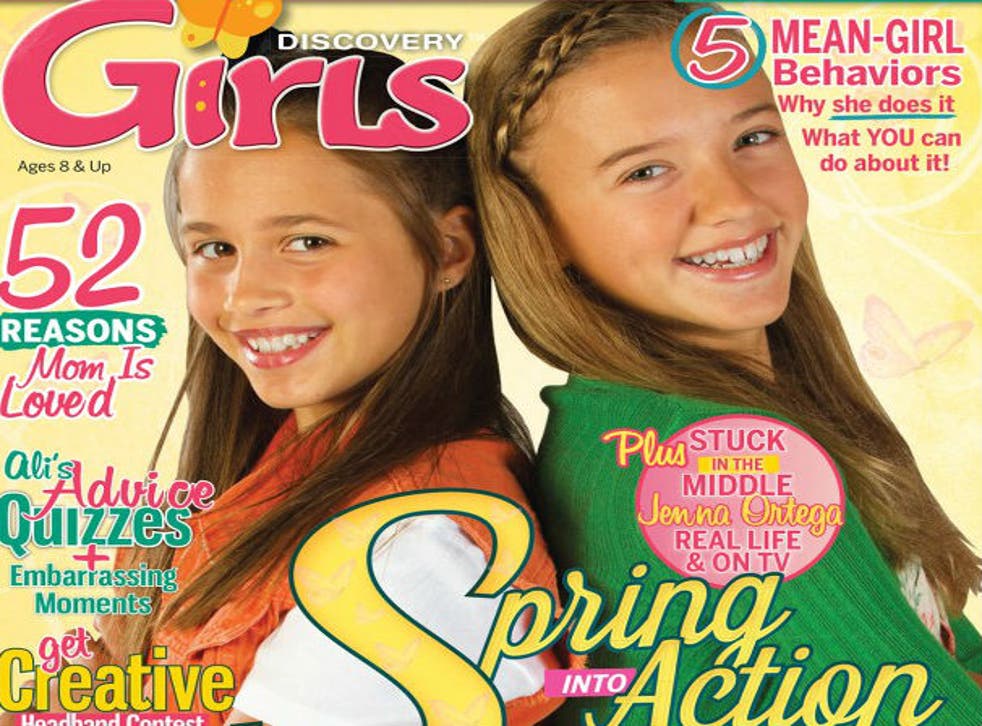 A US magazine has apologised for publishing an article which encouraged eight to 12-year-old girls to match their swimsuit to their "body type".
The article in "Discovery Girls" was divided into three sections – "curvy up top", "straight up and down", and "rounder in the middle" – and advised that "coverage was key".
Asymmetrical straps and bold prints could "add curves", a contrasting pattern "nips in the waist", while side-ties and cut-outs "draw the eyes down".
The article, under the headline: "What swimsuit best suits you?", attracted strong criticism from readers, their parents and on social media.
Founder and publisher Catherine Lee wrote a lengthy apology on Facebook to say she was "in total agreement" with critics and was "at a loss" to explain why the article was published.
"We want to make sure that our girls know that any article that makes you feel bad about your body is not a good article, and should be questioned."
Ms Lee did not reveal details of who commissioned or published the article and said it aimed to be "about finding cute, fun swimsuits that make girls feel confident, but instead it focused on girls' body image and had a negative impact".
"Nobody knows better than Discovery Girls how impressionable our girls are at this age and we are ALWAYS mindful of this," she added.
While some people expressed their thanks for the apology and said they found the article useful, other readers were less than impressed.
"No. I don't want your magazine telling my 9-year-old that she needs to feel "confident" in her swimsuit. She has no current thoughts about NOT feeling confident in her swimsuit. Just like boys have no thoughts about not feeling confident in theirs," Jenna Glatzer wrote.

Join our new commenting forum
Join thought-provoking conversations, follow other Independent readers and see their replies